General
Fernandez faces loss in Argentina vote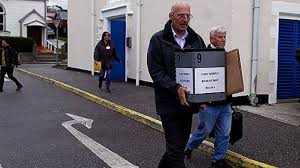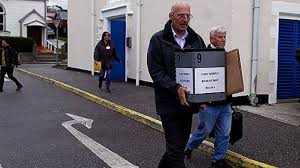 Argentina's President Cristina Fernandez de Kirchner and her allies have lost ground in the midterm congressional elections, and her chances of a third term in office have diminished.
The early results from Sunday's vote showed that Fernandez's candidates have lost seats in four largest districts.
Voters went to the polls earlier in the day to choose half of the lower house of congress in Argentina and a third of the senate.
An exit poll announced on local television suggested that candidates sponsored by opposition leader Sergio Massa would win key seats in the province of Buenos Aires.
Massa, who was Fernandez's former cabinet chief and now a political rival, has reportedly won more votes than any other candidate. Massa is seen as a presidential contender in 2015.
Fernandez and her allies had hoped to receive enough seats in parliament to be able to amend the constitution, which would allow her to run for a third presidential term.
However, the early results show that they would not achieve the level of support needed to push through the legislation.
Fernandez was unable to cast her ballot on Sunday and the president has not participated in the campaigning for her congressional candidates since October 8, when she underwent cranial surgery following an earlier brain hemorrhage.
The operation was the latest in a series of health problems for the president, including low blood pressure and a thyroid tumor.
Argentina is struggling to improve a sluggish economy and to control rising inflation.