North America
Fertilizer blast kills nearly 70, injures 100s in Texas, authorities say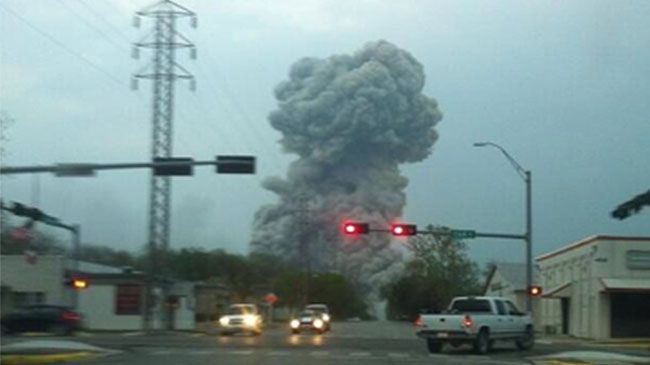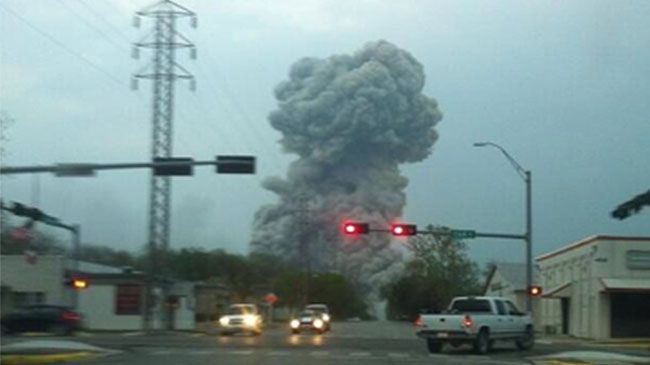 Nearly 70 people have died and hundreds of others injured in a large explosion at a fertilizer plant in the US state of Texas, local emergency authorities say.
West Emergency Medical Services (EMS) director George Smith said that some 60 to 70 people died and hundreds of others were injured in the explosion on Wednesday at West Fertilizer plant in the city of West, located about 32 kilometers (20 miles) north of Waco.
An official at a hospital in Waco said that they were told to anticipate 100 injured people coming from the explosion area.
According to Waco Assistant Fire Chief Don Yeager, the fertilizer facility had an anhydrous ammonia explosion. However, the cause still remains unknown.
There have also been reports of several buildings to be on fire, including a middle school.
The blast was felt as far as 24 kilometers (15 miles) away.
More than 2,000 customers were without power in the area, according to the local power utility, Oncor Electric.
On April 15, the United States experienced another explosion, which hit the Boston marathon, killing three and injuring more than 150 others.
One day later, authorities intercepted letters poisoned with the deadly substance, ricin, which were intended to reach US President Barack Obama and Mississippi Republican Senator Roger Wicker.