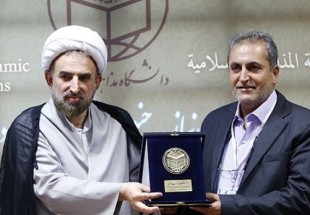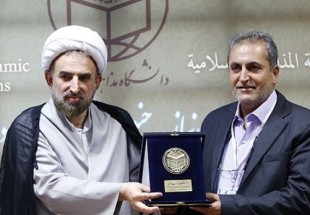 Hujjat-ul-Islam Mohammad Hussein Mokhtari, director of the University of Islamic Denominations warned of excommunication as a project with major plans behind it and announced the agenda of Iranian academy to launch new field on Islamic Movement Studies as practical measure to confront extremism and excommunication, reported Taqrib News Agency (TNA).
The announcement was made during a meeting of Iran's Hujjat-ul-Islam Mokhtari with a visiting board of academicians from Lebanon on Tuesday as the cleric warned of extremism and excommunication as a key challenge of the world, particularly Muslim world.
He hailed the influences of academic activities of University of Islamic Denominations at home and in the international arena saying," Graduates from this university return their homelands with the message of proximity and coexistence."
He stressed the undeniable influences of the University of Islamic Denominations on proximity of Islamic denominations and foiling hostile plots, particularly in the Iranian border provinces, to the extent that Iraqi Kurdistan region is seeking an agreement with the branch of academy in Iran's Kurdistan Province since they recognize the capabilities of the university in preventing extremism and excommunication.
Iranian scholar also touched upon the university's approach on the issue of al-Quds stressing," Following the Supreme Leader of Islamic Revolution, confrontation with the illegal regime of Israel is a major motto for us."
Hujjat-ul-Islam Mokhtari referred to plots and ideologies behind Takfiri thoughts to be masterminded by arrogant powers and said," They have distracted the youths by their inaccurate interpretation of Islam" highlighting the role of religious leaders to introduce true Islam to the world.