Asia-Pacific
Fight will continue, Thai opposition leader says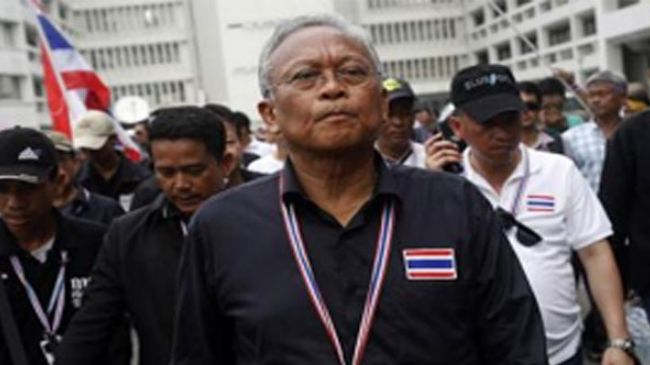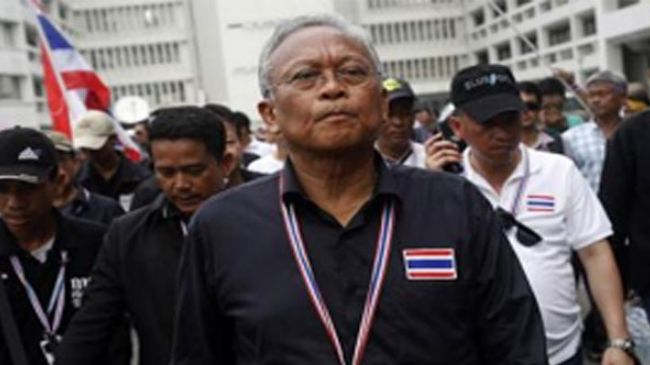 Thailand's opposition leader says he remains determined to continue the 'fight' against the government of Prime Minister Yingluck Shinawatra.
"If people are happy with elections and go home, I will remain here alone," Suthep Thaugsuban said in an address to thousands of anti-government protesters at the finance ministry building in Bangkok late Monday.
Government buildings including the finance ministry building have been surrounded by thousands of angry protesters in recent days.
The opposition leader also stated that even if the prime minister dissolves parliament and fresh elections are held, he will "continue the fight… because they can always come back to suck the blood of people, steal from people, disrespect the constitution and make us their slaves."
Protesters in Thailand denounce the government of Yingluck Shinawatra, who is the sister to former Premier Thaksin Shinawatra – a telecommunications tycoon ousted in a 2006 coup. Thaksin, who is said to be the power behind the current government, has lived in a self-imposed exile since his ouster.
In an attempt to ease tensions in the capital, police have allowed opposition protesters through barricades outside the government and Metropolitan Police Headquarters.
Security forces made no resistance as demonstrators approached the perimeter fence of the Government House and the police headquarters.
"The Metropolitan Police Headquarters belongs to the public," said Metropolitan Police chief Lieutenant General Kamronwit Thoopkrajang.
The comments by Suthep came after the Thai prime minister said she would do "anything… to make people happy… but as prime minister, what I can do must be under the constitution."
Suthep is a former deputy prime minister for Thailand's Democrat Party. He says power should be transferred to an unelected "people's council."
The protests in Thailand erupted when the senate on November 11 rejected a government-backed amnesty bill that could have extended a pardon to Thaksin and paved the way for his return to the country.
Reports say several people have been killed and dozens more wounded during the recent days of protests in Bangkok.