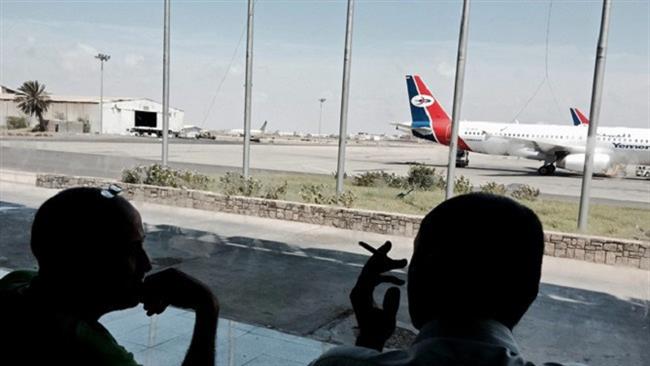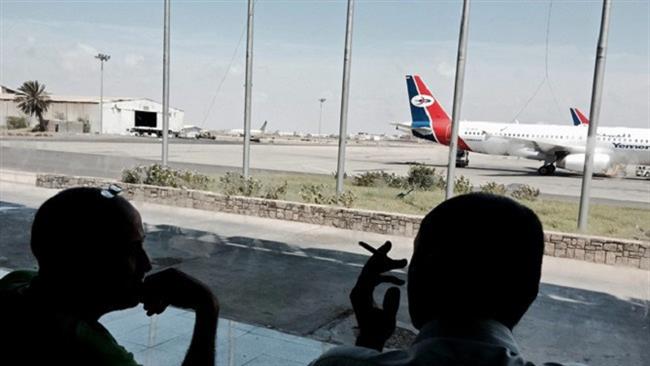 At least five people have been killed and thirteen others wounded during clashes between between supporters and opponents of fugitive Yemeni former President Abd Rabbuh Mansour Hadi at the international airport in the country's southern port city of Aden.
Security sources, speaking on condition of anonymity, said on Thursday that heavy exchanges of gunfire erupted overnight, and pitted troopers led by commander of the Special Forces in the city, Abdel Hafez al-Saqqaf, against the Popular Resistance Committees forces, loyal to Hadi.
Special Forces units were eventually forced to retreat, according to a military source.
Three members of the Special Forces were killed and six wounded in the fighting, while two Popular Committees lost lives and seven others sustained injuries.
Witnesses said troops loyal to Hadi, backed by tanks and armored vehicles, were dispatched to the airport to support Popular Committees forces. They regained control of the airport late in the morning.
A view of the Aden International Airport in Yemen (file photo)
Flights to and from the airport had earlier been suspended amid the fighting and heavy exchanges of gunfire.
"Air traffic at Aden airport was suspended and flights cancelled," an airport source, speaking on condition of anonymity, said.
Travelers arriving at the international airport, located approximately 420 kilometers (260 miles) south of the capital, Sana'a, earlier on Thursday were told to turn back because of the clashes, which erupted overnight.
One of the travelers said armed men had taken control of the access roads to the airport.
Yemen's fugitive former President Abd Rabbuh Mansour Hadi
Hadi, along with the cabinet members of Premier Khaled Bahah, stepped down in late January, but the Yemeni parliament did not approve the president's resignation. He fled his home in Sana'a on February 21 after weeks under effective house arrest and went to Aden, Yemen's second largest city, where he officially withdrew his resignation and highlighted his intention to resume duties. This came after the Houthi fighters took control of Sana'a last September, 2014.
Some Persian Gulf Arab states, including Saudi Arabia, have already relocated their embassies from Sana'a to Aden.
Hadi also called on the Ansarullah revolutionaries, who had taken control of Sana'a, to relinquish power and leave Sana'a. The Houthis, however, said Hadi had lost his legitimacy as head of state and was being sought as a fugitive from justice.
The Houthi movement played a key role in the 2011 popular uprising that forced dictator Ali Abdullah Saleh to quit after 33 years in power. The Ansarullah revolutionaries say the Yemeni government has been incapable of properly running the affairs of the country and providing security.