Iran
First Anniversary of Martyrdom of Shateri commemorated in Tehran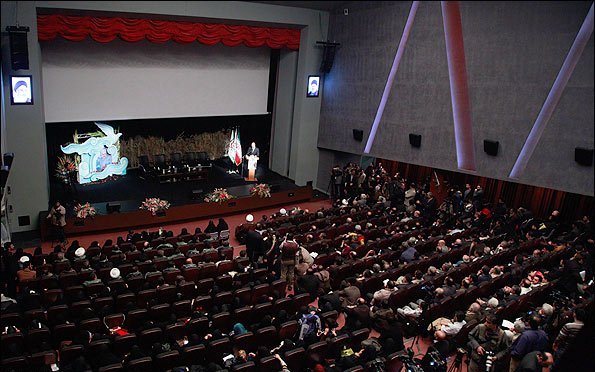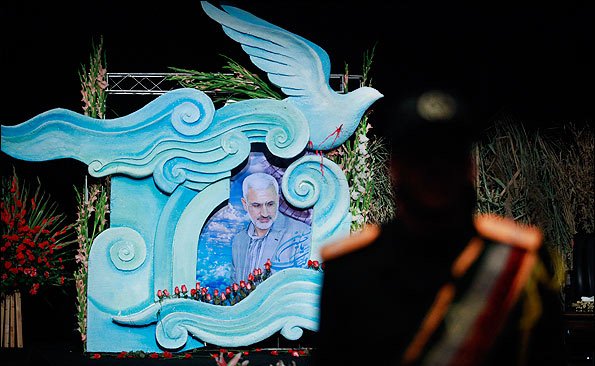 The first anniversary martyrdom of head of the Iranian delegation in charge of developmental projects in Lebanon -Hassan Shateri (known in Lebanon with the name of Hossam Khoshnevis)- was commemorated on Thursday afternoon in presence of different Iranian officials, Sayyed Abdullah Safieddin (Hizbullah's envoy in Iran), the martyr family as well as guests from Lebanon and Syria in the Sacred Defense museum in Tehran, Iran.
Among the senior officials and commanders attending the ceremony were commander of Qods Force Qassem Soleimani, representative of Leader of Islamic Ummah Imam Sayyed Ali Khamenei Qods Force Hojatoleslam Shirazi, Tehran mayor Mohammad Bagher Ghalibaf, commander of the Tehran branch of the Islamic Revolution Guards Corps Mohsen Kazemeini, member of Tehran council Mahdi Chamran (brother of Martyr Mostafa Chamran) and deputy commander of the Iranian police AhmadReza Radan.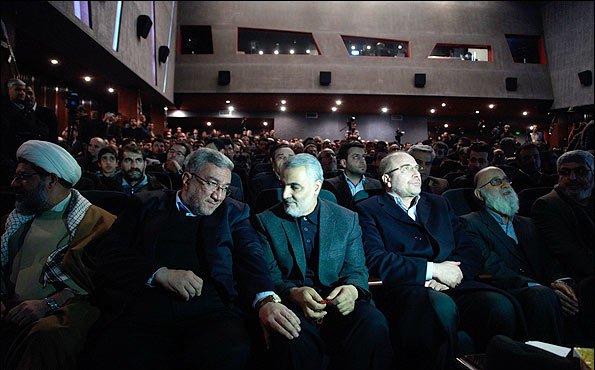 The main speech was delivered by the mayor of Tehran, who emphasized on the important role of Imam Khomeini and the martyrs in creating a spirit of jihad and martyrdom and said "If one day we put aside this jihad spirit and culture of martyrdom, our honor will be scratched; we are not allowed to give up our honor in face of the enemy."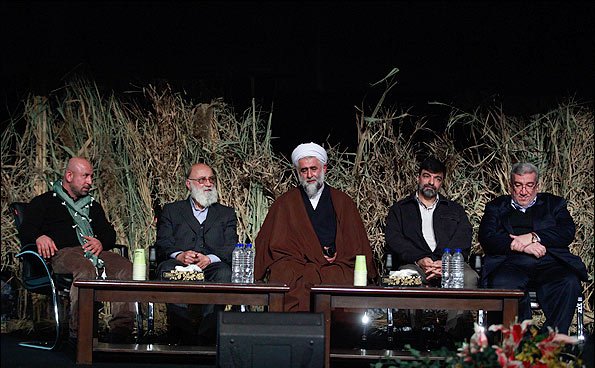 Ghalibaf added "Nowadays the enemies are afraid of the political, economic, international and scientific advances of the Islamic Republic and the people of the region are following the pattern of the Islamic Revolution against despotism and arrogance, it's because of blood's blessing of Islam history and Islamic Revolution's martyrs."
He pointed out the role of martyr Shateri in the Iranian Holy Defense and after it in reconstruction of South Lebanon and said "In each period, with a sense of duty, martyrs are the pioneers whether in defense or as in reconstruction and developmental projects."
In another part of the program, five of the friends of martyr Shateri who had known him in different phases of his life, told some of their memoirs.
Brigadier-General Ahmad-Reza Radan recalled the last days of the Iranian Sacred Defense, describing martyr Shateri as "active, creative, and cheerful" who continued his holy path even after the war in reconstruction plan in Afghanistan, Lebanon and finally in Syria. He added that Shateri was very popular in all these countries because of his behavior.
During the memorial video clips from the martyr were shown.
Hassan Shateri was assassinated by terrorist groups in Syria while he was on his way back to Lebanon from the Syrian city of Aleppo.
The martyr was in Aleppo to study some reconstruction projects in parts of the Syrian city.
Source: Al-Ahed news