Middle East
Palestine
First COVID-19 cases confirmed in Gaza Strip
The first cases of coronavirus infection have been confirmed in the overpopulated Gaza Strip, which is under a crippling Israeli blockade since 2007.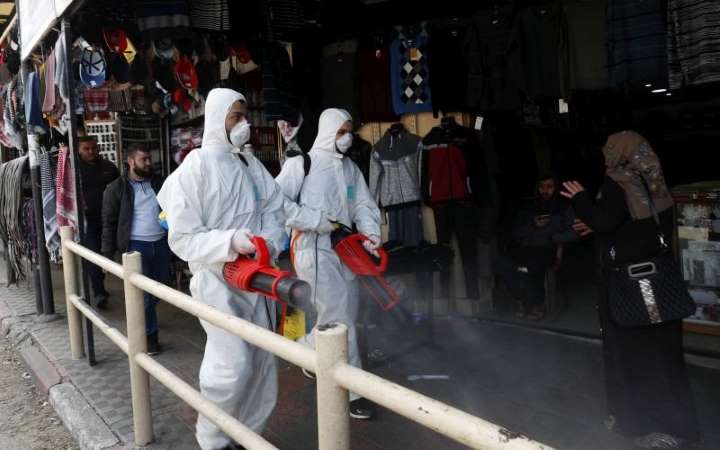 During a press conference the Palestinian ministry of Health in Gaza said two Palestinians return from Pakistan have tested positive for the coronavirus.
Earlier this month Palestine declared a state of emergency in the occupied West Bank and in the Gaza Strip over the corona virus prompting lock-down in the occupied West Bank city of Bethlehem.
Up until Saturday the Gaza Strip was coronavirus free. The news of the coronavirus infections have sent shock across the Gaza Strip were some two million inhabitants live under inhumane conditions due to inhumane practices by the Israeli regime.
Event halls, university and schools had all been closed in Gaza over the past two weeks to minimize the risk of coronavirus. Palestinians in the tiny enclave are trying their best to stop the spread of the coronavirus.
The coronavirus first emerged in China's Hubei province in late December 20-19 and later reached other countries across all continents. The United Nations has warned that a coronavirus outbreak in the Gaza Strip could be disastrous.
People in the Gaza Strip are praying for a miracle to stop the coronavirus pandemic after a first case was confirmed in the besieged coastal enclave. That's because under the Israeli blockade, Gaza's health system has been shrinking and health facilities are already grappling with shortages of medicine and supplies.