Middle East
Palestine
First flight with 'israeli' tourists lands in Dubai as UAE changes laws
The first flight carrying Israeli tourists to the United Arab Emirates has landed in Dubai, after Tel Aviv and Abu Dhabi signed a controversial normalization deal earlier this year.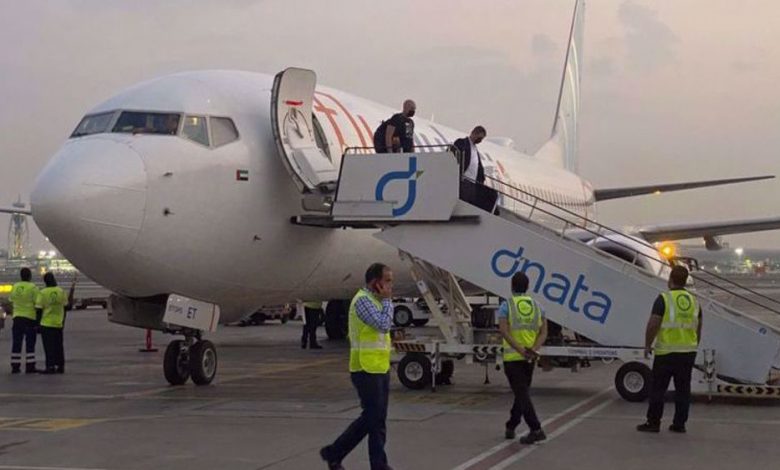 FlyDubai Flight No. FZ8194 entered Saudi Arabia's airspace before landing at Dubai International Airport just after 5:40 pm on Sunday.
A number of businessmen eager for opportunities in the UAE were among the passengers.
The flight comes after Israel and the UAE, which have long had clandestine contacts, agreed to full normalization of relations on August 13.
The UAE and Bahrain signed the controversial agreements to normalize ties with Israel at the White House on September 15, amid outrage across Palestine and the Muslim world.
The UAE and Israel have agreed to launch regular commercial flights between soon, while other recent flights have carried business and governmental delegations.
The government-owned budget airline FlyDubai plans to begin its flights to Tel Aviv later this month. The carrier described Sunday's flight as a "commercial charter flight" for the incoming tourists, without elaborating.
The first direct flight from Israel to the United Arab Emirates landed in Abu Dhabi on August 31, carrying US and Israeli officials.
On October 19, the first commercial flight from the UAE to Israel landed at Ben-Gurion airport. The Etihad Airways Flight EY9607 carried an Israeli travel and tourism delegation and headed for Abu Dhabi later in the day.
The arrival of tourists comes as the UAE tries to revive its economy, which is hit by the coronavirus pandemic and lower oil prices.
The Persian Gulf Arab country, where expatriates outnumber nationals by nine to one, on Sunday introduced new changes to its laws in an attempt to encourage expatriates to put down deeper roots and invest in the country.
The new changes include decriminalizing alcohol and suicide attempts, and allowing unmarried couples to share accommodation.
They also include allowing couples who married outside the UAE to follow the laws of their home country during divorce proceedings. Similarly, expat jurisdictions can be used for inheritance purposes.