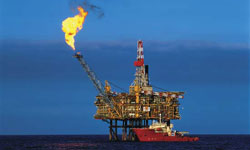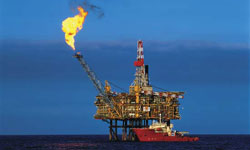 With the aim of early production, the first phase of Kish gas field will come online next Iranian calendar year, that begins 20 March.
Visiting Kish gas field, NIOC's managing director, Ahamd Qalebani, made the remarks calling the project as one of the most important NIOC's projects.
"Even though the field is an independent one but we are planning to make it operational on time in order to boost the country's gas production capacity," the official said.
He continued: meeting Kish Island residents' needs to gas, injecting gas to 7th gas trunkline and boosting exports are among the objectives of developing the field.
Expressing satisfaction with the course of providing infrastructures and drilling, NIOC's top executive said: it is expected Kish Free Zone Organization to pay its debt to NIOC on time in order to enable the company to speed up early production program.
Development contract of Kish gas field, in the form of a finance service contract, was signed this time last year between Petroleum Engineering and Development Company as contractor and a consortium consist of Nardis, Farab and Namvaran companies.
In situ gas reserves of Kish gas field is estimated at 66 tcf as well as 514 million barrels of gas condensate. Preliminary studies show gas output from the field will be 3 to 5 bcf per day.