Iran
Middle East
North America
First VP: 12 Iranian Tankers Damaged in US, 'israel' Bomb Attacks during Trump Era
Iranian First Vice-President Eshaq Jahangiri disclosed on Monday that Washington and Tel Aviv have raided Iranian ships in international waters during Donald Trump's presidency and damaged 12 Iranian oil tankers in bomb attacks.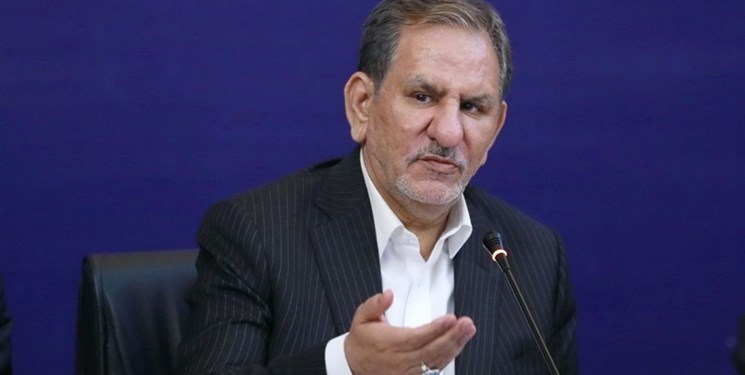 "Trump and his team stood to prevent us from selling even one barrel of oil," Jahangiri said, addressing a meeting of high-ranking directors and managers of President Rouhani's administration in Tehran on Monday.
"They exploded or damaged 12 of our oil tankers. The Israelis stepped onto one of our oil tankers and exploded it," he added.
In April, the Iranian foreign ministry confirmed a blast at the country's logistical ship, Saviz, in the Red Sea.
"According to a previous official announcement and coordination with the International Maritime Organization as the reference body, the Saviz civilian ship was stationed in the Red Sea region," Foreign Ministry Spokesman Saeed Khatibzadeh said on April 7.
"This ship practically acted as a logistics station of Iran in the Red Sea, and therefore specifications and mission of this ship had previously been officially announced to the organization," the spokesman noted.
Meantime, a US official told The New York Times that Israel notified the US that Israeli forces attacked the Iranian ship around 7:30 a.m. local time on April 6.
After such attacks, Israeli officials raised allegations against Iran, claiming the country's involvement in attacks against the Israeli-owned ships.
In a latest case, an oil tanker operated by an Israeli-owned company came under attack off the coast of Oman in the Arabian Sea, the British military said Friday, with the company later confirming the reports.
The vessel is operated by Zodiac Maritime, a London-based company belonging to Israeli tycoon Eyal Ofer.
Israeli officials have claimed without citing any proof that the attack appeared to have been carried out by several unmanned Iranian drones that crashed into living quarters underneath the ship's command center, or bridge.
The Iranian foreign ministry dismissed Israel's claim that Tehran has attacked an Israeli ship near Oman, describing it a childish blame game.
"The illegitimate existence of the Quds occupying regime should desist from raising baseless allegations. It is not the first time that the regime raises such allegations. These allegations are childish and within the framework of the rented and famous lobby of the Quds occupying regime," Khatibzadeh told reporters in a press conference in Tehran on Sunday.
"The officials of the Zionist regime should know that they cannot cure their pains with such blame games," he added.
Khatibzadeh said that the Israeli regime is passing bitter days of its life and puts the blame of its problems on others, and added, "Wherever the Quds occupying regime has set its foot, it has brought insecurity, violence, terror and war, and for this reason, those who paved the ground for the regime's presence in this region should be blamed."