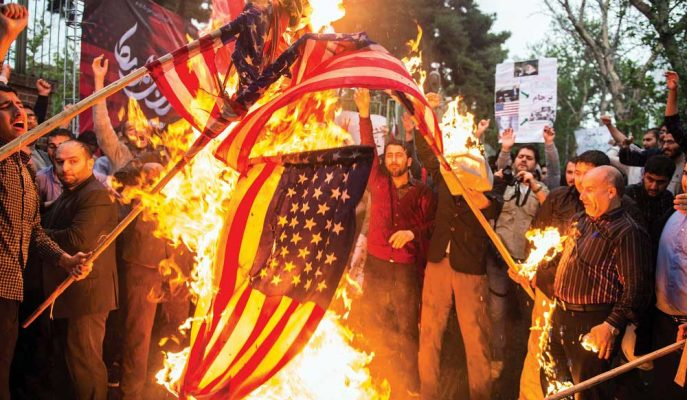 Iran's First Vice-President Eshaq Jahangiri said that the Iranian nation's resistance made the US surrender in economic war against the country.
Failure of the US economic war against the Islamic Republic of Iran indicated that the resistance of the Iranian nation has made the US surrender, Jahangiri said on Wednesday.
The future of Iran is bright and no one is allowed to disappoint the young generation, he added.
Victory of the Islamic revolution is also indebted to the martyrdom and dedication of the Iranian nation, Jahangiri said.
Iranian President Hassan Rouhani said last week that his former American counterpart Donald Trump who claimed intention to defeat Iran has left office in disgrace.
Those seeking to defeat Iran are now overthrown in disgrace, President Rouhani said last Thursday, a reference to former US president Donald Trump.
He made the remarks at a virtual inauguration ceremony of infrastructural projects, including the Persian Gulf Bid Boland Gas Refinery, which is among the giant in the Middle East region, and other important oil projects in Iran.
The inauguration takes place on a day that they claimed with bullying that they would have defeated Iran, the President said.
At the final days of their infelicitous life, everyone could see how much they were against democracy, Rouhani added.
"But at the end, it was revealed that these terrorists committed what kind of crimes against the American people and the world people as well," he said.