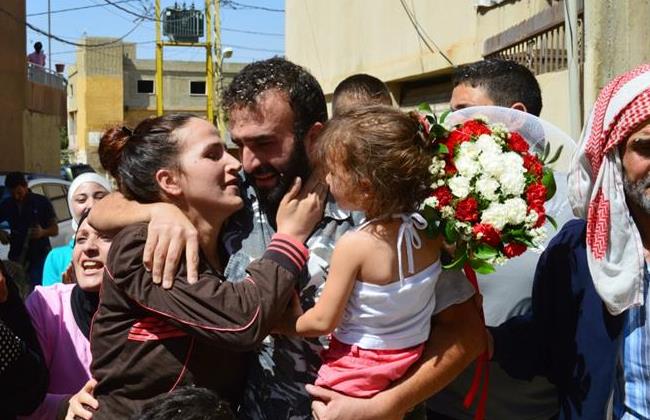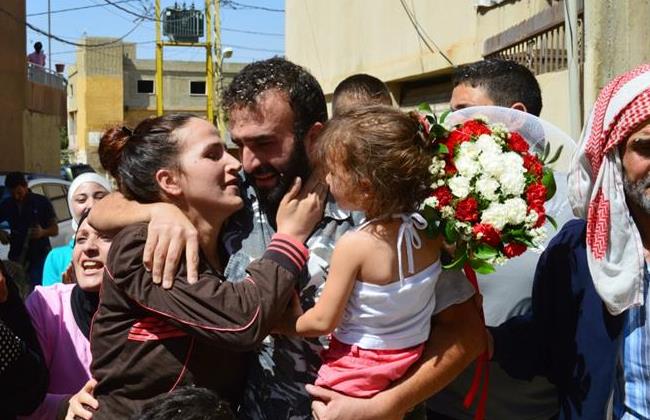 The five Lebanese soldiers who were released by the Al-Nusra Front terrorist organization were being reunited with their families Sunday morning, as concerns grow over the fate of the remaining soldiers and policemen being held by the militants.
Soldiers Ibrahim Shaaban, Ahmad Ghieh and Wael Darwish were reunited with their families in Arsal Sunday morning, according to the state-run National News agency.
The three, along with ISF member Saleh al-Baradei and soldier Mohammad al-Qaderi, were turned over to Sheikh Mustaphan al-Hujeiri by Al-Nusra Front Saturday evening in the border village of Arsal.
Hujeiri said Shiite hostages captured by Nusra were in "a more difficult position" than the rest of the hostages, hinting that the militant group had set high conditions for their release.
Meanwhile, there will be delay in the release of Christian hostages held by Al-Nusra.
With the release of the five, all Sunnis, Nusra Front and ISIL are still holding at least 24 soldiers and policemen taken captive during battles with the Lebanese Army at the beginning of August in Arsal.
The gunmen from ISIS and Nusra Front are demanding the release of 'Islamist' detainees in Roumieh Prison, a request the government has implicitly rejected.
Families of the remaining hostages are blocking the Labweh road Sunday in protest.