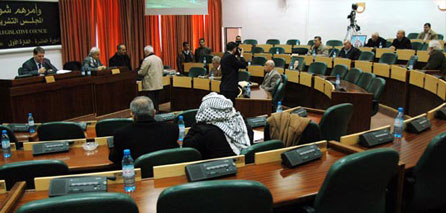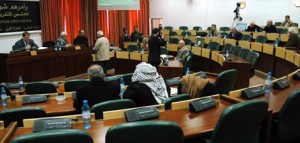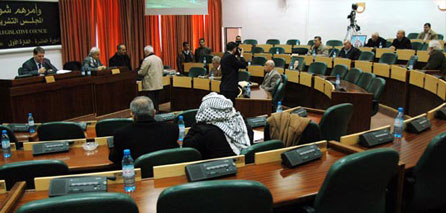 The sentences of four members of the Palestinian Legislative Council will finish on 2 November, the same date the administrative detention sentence of a fifth comes to a close, a prisoners group announced Wednesday.
Lawmakers with the Hamas bloc Hatim Qafisha, Khalil Raba'i, Samir Al-Qadi, and Mahir Badr are set to finish their 42-month terms in the Zionist capture. They were kidnapped from Ramallah and Hebron in 2006 shortly after Hamas won the PLC elections.
PLC member Mahmoud Al-Khatib from Bethlehem had his three-year sentence extended by six months in May.
If the five are released, a further 20 Palestinian lawmakers will remain in the Zionist capture. Seventeen of those who will remain in prison are Hamas-affiliated; two belong to Fatah and one with the Popular front for the Liberation of Palestine (PFLP).