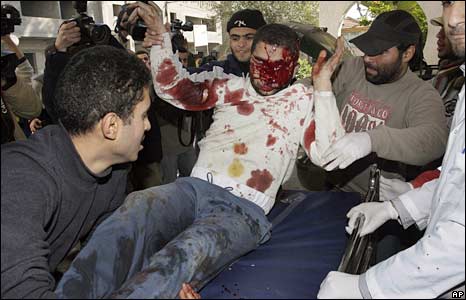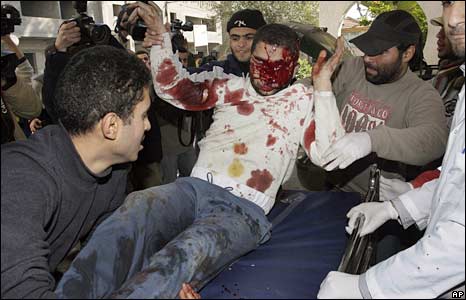 Five Palestinian citizens were wounded afternoon Friday in northern Gaza Strip at the hands of Israeli occupation forces (IOF) while peacefully demonstrating against imposing a buffer zone.
Local sources said that IOF soldiers stationed to the east of Shuhada cemetery to the east of the northern Gaza city of Jabaliya opened fire and teargas at the demonstrators, mostly young men, wounding five of them one of them seriously.
They said that the young men were protesting against the IOF for imposing a buffer zone on farmers near the Gaza border.
Dr. Ashraf Al-Qudra, the health ministry spokesman, said that one of the wounded was hit with a bullet in his chest and his condition was critical.
He added that another young man was hit with shrapnel in his head, describing the injury as slight. He pointed out that a Palestinian ambulance car was hit with a gas bomb, but no injuries were reported.
The PIC reporter in the area said that a group of young men headed to the buffer zone in a peaceful march while chanting and waving Palestinian flags but were showered with a hail of bullets on the part of the IOF soldiers.