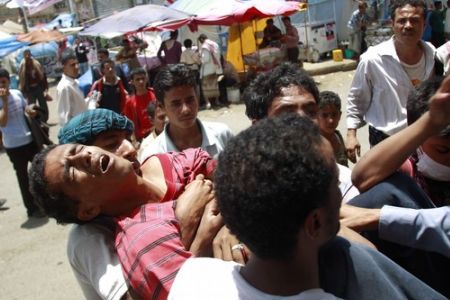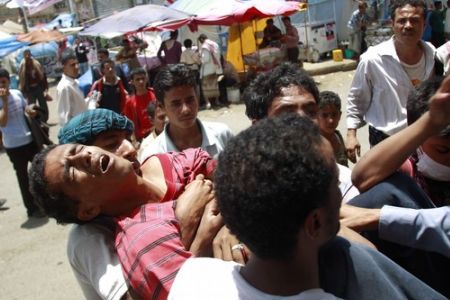 At least five supporters of a powerful Yemeni opposition tribal chief have been killed during clashes between security forces and the tribesmen.
The second consecutive day of fighting erupted near the residence of SadiqChieftain Sheikh al-Ahmar in northern Sana'a on Tuesday.
"An armored vehicle stationed near the interior ministry fired shells and killed five people," a source close to the tribal chief told AFP.
"Two tribesmen were wounded" on Tuesday, another source said, adding that heavy shelling also targeted tribesmen stationed at several government buildings including the trade and industry ministry.
On Monday, at least six people were killed and more than 20 others wounded in heavy fighting in the capital.
Yemeni President Ali Abdullah Saleh on Sunday refused to sign a power transition deal under which he would cede power within 30 days in exchange for immunity from prosecution for himself and his aides.
Ahmar, who is the leader of the Hashid tribal federation and a former supporter of President Saleh, joined the opposition in March. Saleh himself comes from the Hashid tribe.
Ahmar accused Saleh of trying to spark a "civil war" in an attempt to remain in power.