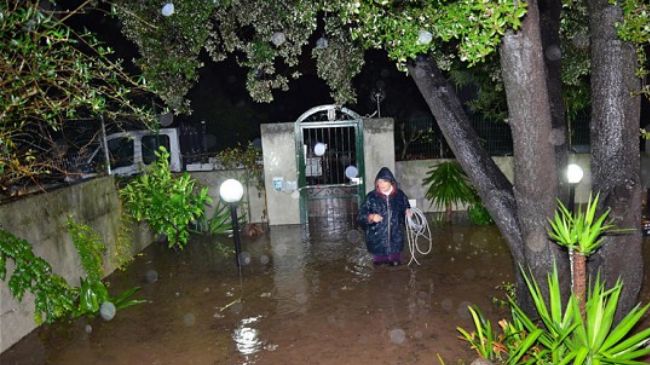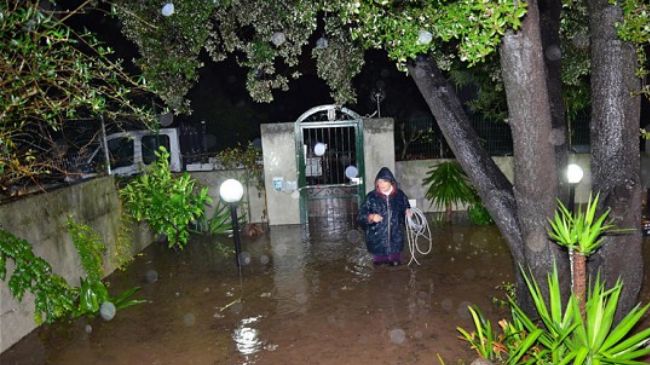 Flash floods and heavy storms on the Italian island of Sardinia have left nine people dead, media reports say.
Local officials said on Monday evening that a number of people went missing after the rivers burst their banks, swept cars away, and collapsed a bridge.
"We're at maximum alert," Giorgio Cicalo, an official from Sardinia's Civil Protection Authority told RAI state TV. "We haven't seen a situation as extreme as this, perhaps for decades. Especially because it's been across the whole island."
The worst affected areas are in and around the northeastern city of Olbia which is a popular destination during summer. Hundreds of the residents were evacuated from their homes.
According to the local media, three people died when a bridge collapsed onto their car. Moreover, a mother and her daughter died in their car after heavy floods submerged them.
Four other people, including a police officer, lost their lives in similar incidents.
Chaotic conditions are prevailing across the island. Due to the critical conditions in the island, hundreds of people had to escape their homes and a large number of schools are closed on Tuesday.
In a phone conversation with Prime Minister Enrico Letta, the head of Italy's civil rescue agency Franco Gabrielli called for an emergency meeting of the rescue officials on Monday evening.
Meteorologists forecast the storm "Cleopatra" causes more rainfall on Tuesday.