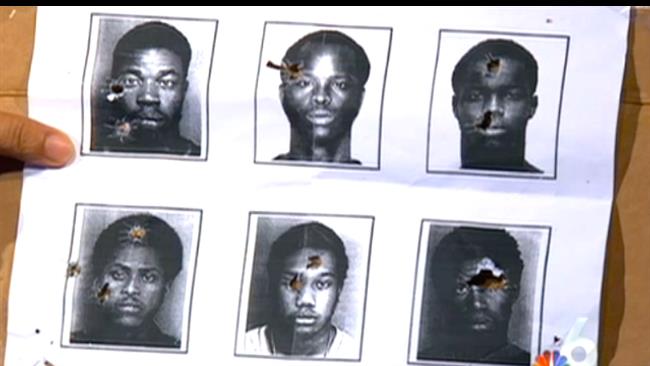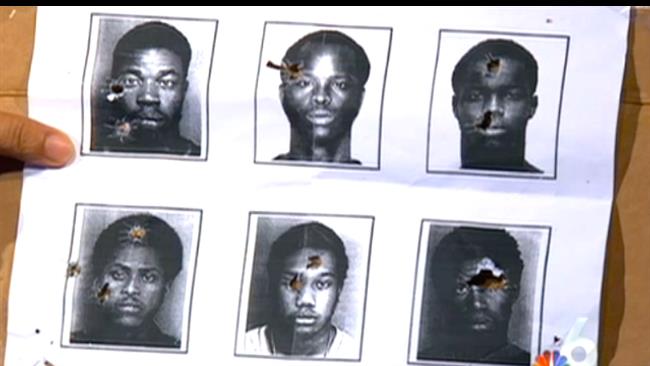 Police officers in the US state of Florida have caused public outrage for using mug shots of black suspects for shooting practice, a report says.
The use of the black mug shots was first revealed in December by members of the Florida Army National Guard who were using a firing range for shooting practice at the North Miami Beach police department.
Sargeant Valerie Deant, who plays in the band of the Florida Army National Guard, recognized her brother as one of the target images, according to NBC Miami.
Deant, who was devastated, said "I was like 'why is my brother being used for target practice?'".
The mug shot of her brother, Woody Deant, was taken 15 years ago after he was arrested in connection with a drag race in 2000.
"The picture actually has like bullet holes, one in my forehead and one in my eye," Deant said. "I was speechless."
The incident has sparked outrage in south Florida, where police departments have come under criticism over shootings and treating suspects harshly.
"We see this act as a symptom of a larger systemic issue that devalues black and brown lives," said Muhammed Malik, a member of the Miami Committee on State Violence.
A new survey by the Reuters and IPSOS polling organization has found a significant distrust of police in the United States, where many Americans believe police target minorities unfairly and often lie for their own interests.
The killing of several unarmed black men by white police officers in recent months and decisions by grand juries not to indict some of the officers has triggered large-scale protests across the US.