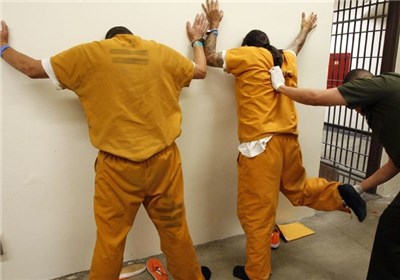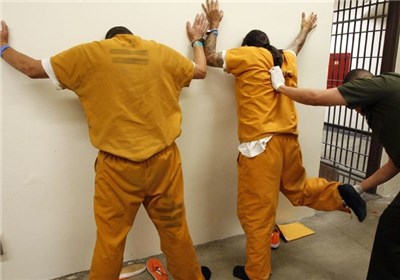 A Florida prison guard who blew the whistle on abuse lost not only his job, friends and house, but he also broke a secret bond among prison guards which led to years of harassment. The incident involved a mentally ill inmate who had his eye torn out.
The incident happened to African-American man Kelly Bradley, 54, who suffered from schizophrenia, in 2008. He was serving a six-year sentence at Charlotte Correctional Institution in Southwest Florida for burglary and grand theft, reported Russia Today on Wednesday.
"It was in a mental health unit, and [Bradley] needed to get a medical check-up," said former Charlotte corrections officer John Pisciotta, who revealed the disturbing information, to RT. "He refused to come out of his cell. [In cases like this] a doctor would order a cell extraction so we could pull the inmate out. He would give him a shot."
"[This] should have only taken a minute, but for some reason Officer [William] Wilson decided to gauge his eye out. Once I realized what was happening, I started yelling at Officer Wilson to stop, pushed Wilson off the inmate, then I took control of the scene."
After the extraction, the team was summoned to the commander's office of Capt. Scott Anderson and asked about what happened. Specifically, they needed to explain how Bradley's eyeball ended up on his cheek, dangling by a thread.
Team members initially said no one saw or heard anything, but Pisciotta said he couldn't go along with the cover up. When the guards had to prepare statements, Pisciotta said he told the truth. In doing so, he broke a long-standing bond between prison guards of their support for each other, an unofficial oath of "we never walk alone."
"I knew it was morally wrong. They wanted us to prepare statements and not say anything. I told them I just couldn't go along with it," Pisciotta told the Miami Herald.
As a result, Officer Wilson was arrested. After Pisciotta testified against him, Wilson was found guilty and served five years in federal prison. Six other officers were involved in the incident. Four of them, including Capt. Anderson, were promoted. Two of the officers are still working at same prison.
During this time, Pisciotta was framed by another guard and fired, the Herald reported. He lost almost everything, including his home, his friends, his pension and his career.
The details of the brutal 2008 encounter only surfaced last week, when a Florida grand jury decided not to indict two other Charlotte Correctional guards in a case involving a similar extraction method in 2014. In the most recent case, inmate Matthew Walker was severely beaten up by guards, his larynx was crushed and he later died. But in this case, there were no witnesses and no whistleblower.
After losing his job, Pisciotta complained to the Florida Commission on Human Relations, which investigates the complaints of whistleblowers who feel they were retaliated against. He received $135,000 in settlement from the state, but not before several years of harassment and intimidation.
"I ended up getting fired, set-up, my home got vandalized, and my car got vandalized. We actually had to move out of the state because it was so bad," Pisciotta told RT.
Pisciotta said he had no regrets over blowing the whistle on his colleagues because he could not live knowing what they had done an old, mentally ill man.
The inmate, Kelly Bradley, did lose his eye that day. He was fitted with a prosthetic one and released from jail in 2009. Bradley's mother called Pisciotta after the trial to thank him.