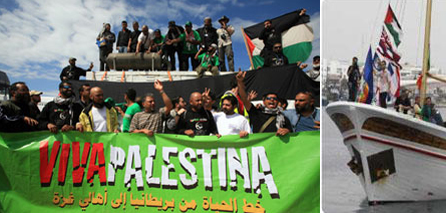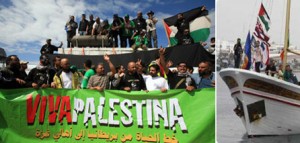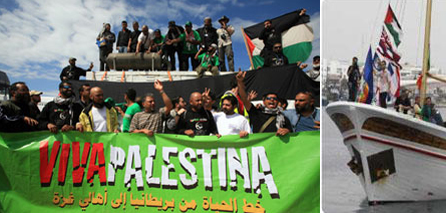 International pro-Palestinian bodies have organized a massive relief convoy to break the Israeli siege of Gaza under the banner of "Freedom Flotilla."
The convoy is consisted of five passenger boats and three aid-laden ships, the first of which would set sail for the Gaza Strip from Greece next week, the International Middle East Media Center reported on Thursday.
The European Campaign to End the Siege on Gaza (ECESG), one of the international bodies involved in organizing the relief convoy, said the ships were "loaded with reconstruction, medical and educational supplies."
Tel Aviv imposed a crippling blockade on the Gaza Strip in mid-June 2007, when Hamas took charge of the coastal strip. The siege has deprived some 1.5 million Gazans from food, fuel and other necessities.
The ECESG said the Free Gaza Movement had coordinated the efforts by numerous pro-Palestinian groups to send the ships.
Other contributing bodies were the Turkish Relief Foundation, the Perdana Global Peace Organization from Malaysia, and the Swedish and Greek Boat to Gaza.
The bodies, however, fear that Egypt might hinder their humanitarian efforts. Cairo has banned all Gaza-bound relief convoy after seriously complicating the passage of the high-profile Viva Palestina.
Headed by former British parliamentarian George Galloway, the aid convoy broke the siege in January, but was charged with committing "criminal" acts on the Egyptian soil and had its members battered.