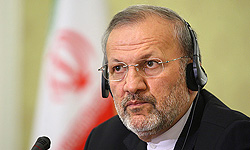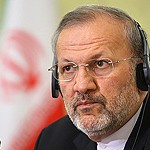 Iranian Foreign Minister Manouchehr Mottaki in a meeting in Kuala Lumpur briefed managers and owners of Malaysian companies about the trend of privatization in the Islamic Republic as well as investment opportunities in the country.
Mottaki held separate meetings with owners of Malaysia's major companies on the sidelines of the 12th ministerial meeting of the D8 group in Kuala Lumpur on Monday.
The Iranian foreign minister illustrated the proper atmosphere and ground created for investment, trade and economic activities in Iran after Tehran's serious move to implement article 44 of the Constitution which calls for privatization in the country.
Mottaki also underlined the importance of interactions between Iranian and Malaysian private sectors for the two countries' ties, saying further interactions between Iranian and Malaysian private sectors will facilitate the progressive trend of cooperation between the two countries.
During the meetings, Malaysian owners expressed their willingness to make use of Iran's capacities, facilities and capabilities in areas of economy, trade, industry, construction, energy and transportation through their investments and participation in different projects in Iran.