Iran
FM: Iran Maintains Regional Source of Power after N. Agreement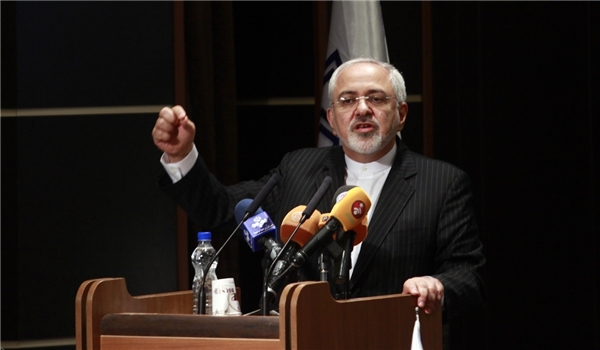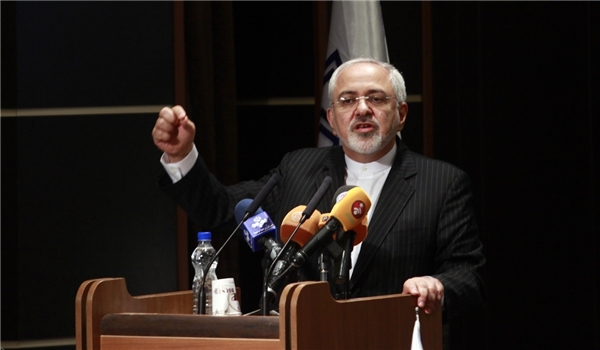 Iranian Foreign Minister Mohammad Javad Zarif underscored that Tehran has maintained its regional clout after the nuclear agreement.
"The nuclear issue was one of our tools of power (during the negotiations) and we stated that no one can decide for us. We had a source of power in the region" and they wanted to destroy the source but Iran maintained its source of power despite all difficulties in the nuclear talks, Zarif said, addressing a meeting in Tehran on Sunday.
The Iranian top diplomat said that the country turned into a regional power using new tools of power.
He also warned of enemies' attempts to spread Iranophobia in the region, and said the only way to thwart such plots is understanding the conditions, preciseness, logic and planning for the future.
Asked about the future of the region after the Joint Comprehensive Plan of Action (nuclear agreement) between Tehran and the world powers, Zarif said, "If we see the JCPOA as an opportunity, it will both pave the ground for us in the region and can be a serious economic opening."
Iran and the world powers reached a final agreement in Vienna on July 14 to end a 13-year-old nuclear standoff.
A week later, the UNSC unanimously endorsed a draft resolution turning into international law the JCPOA reached between Iran and the 5+1 (the US, Russia, China, Britain and France plus Germany) group of countries over the Islamic Republic's nuclear program.
Now the US Congress and the Iranian parliament have less than 60 days to review the deal to approve or reject its practice.
In relevant remarks earlier this month, Head of the Atomic Energy Organization of Iran (AEOI) Ali Akbar Salehi underlined that the world powers accepted Tehran's right of enrichment due to the country's insistence on its positions.
"Recognition of Iran's enrichment right and acquisition of the nuclear technology was imposed on the other side" during the negotiations with the six world powers, Salehi said, addressing a gathering in Tehran.
He referred to the JCPOA agreed by Iran and the world powers to settle the 13-year standoff on Tehran's nuclear program, and said one of the JCPOA results was that the Iranophobia plots were all defused and the wrong image that the western media had displayed of Iran to the world was corrected.
Stressing that Iran possesses the golden key to the security in the region, Salehi said, "The JCPOA will disrupt the power balance in the region and this indicates that Iran is holding the key to the establishment of security in the region."