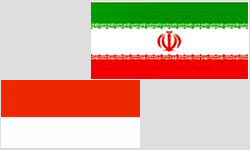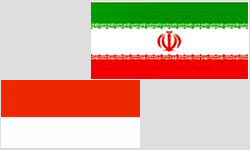 Iranian Foreign Minister Ali Akbar Salehi in a meeting with Indonesian ambassador to Tehran underlined Iran's progress in different industrial and scientific fields, and announced the country's preparedness to share its experiences with Jakarta in all arenas.
During the meeting in Tehran on Wednesday, Salehi said that Iran is ready to develop bilateral ties with Indonesia.
Salehi described the two countries as the two big states with numerous commonalities, and said that solidarity between the two states and other Muslim countries will help promote the Muslims' glory and dignity.
He also characterized Non-Aligned Movement (NAM), D8 Group and Organization of Islamic Cooperation (OIC) as opportunities for promoting mutual cooperation.
Salehi also hoped that Iran and Indonesia will help each other's progress by exchanging views in various fields.
He also referred to Iran's achievements in various areas such as medicine, industry and engineering, and said that Iran is ready to make its experience available to Indonesia.
The Indonesian envoy submitted a copy of his credentials to Salehi, and expressed hope that bilateral ties will develop during his mission in Tehran.
In September, Indonesian Foreign Minister Raden Mohammad Marty Muliana had also underlined Tehran's outstanding role in the region, saying that Iran is a great country which harbors stability in the region.
The Indonesian foreign minister made the remarks in a meeting with Salehi on the sidelines of the 66th UN General Assembly meeting in New York.
At the meeting, the Indonesian minister hailed the intimate ties between the two countries, and stressed that "every opportunity should be taken to further develop cooperation" between Iran and Indonesia.
He noted the 40 percent increase in trade exchanges between the two nations, and praised the positive trend of cooperation between Tehran and Jakarta.