FM: Kidnapped Iranian Pilgrims in Syria in Good Health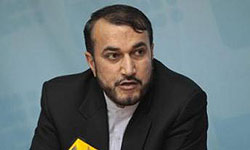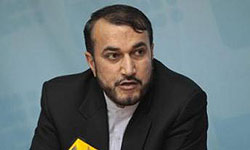 Iran's Foreign Ministry announced that all the 48 Iranian pilgrims kidnapped in Syria are reportedly in good health.
"According to our information, all of 48 abducted Iranian nationals are in good health," Iranian Deputy Foreign Minister Hossein Amir Abdollahia said.
He meantime warned the Free Syrian Army (FSA) terrorist group against harming the Iranian pilgrims abducted in the crisis-hit country, and said, "Abductors of the Iranian pilgrims are well aware of the Islamic Republic's position and they know that what dire consequences they will face if the health of these people is endangered."
On August 4, armed insurgents in Syria kidnapped 48 Iranian pilgrims who were traveling on a bus from Damascus International Airport to the shrine of Hazrat Zainab (AS) on the outskirts of Damascus.
Later, unconfirmed media reports said three of them have been killed, but Iran rejected the reports saying that all of them are alive.
In similar remarks late in August, Chairman of the Iranian parliament's National Security and Foreign Policy Commission Alaeddin Boroujerdi said at a press conference in Damascus that the Iranian pilgrims kidnapped in Syria are reportedly in good health.
Meantime, Iran is using all diplomatic, political and security means to release the 48 Iranian pilgrims.
Ever since the abductions took place, the Foreign Ministry and the Iranian embassy in Damascus have been pursuing the fate and release of the kidnapped Iranian nationals through different channels.