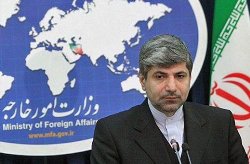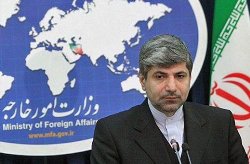 Foreign Ministry spokesman Ramin Mehmanparast on Sunday condemned the West's military air raid on Libya.
"The Islamic Republic of Iran has always been supporting people, defending their legitimate demands and causes in any country," said Mehmanparast.
He said record file of the hegemonic powers in occupying the oppressed states bring doubt in their intention in taking such moves.
Such states always enter action with misleading slogans of supporting the public but in principle take their own interests in dominating the said countries into consideration, said Mehmanparast, adding that such states set up military garrisons and continue new version of the policy of colonialism and domination.
To the end of his remarks, Mehmanparast asked people in the countries, subjected to major developments, to maintain vigilance and follow up their due rights, not allowing foreign countries to rule over their land.