Iran
North America
FM Zarif: Iran Exporting Oil More than Level Set by US Waivers
Iranian Foreign Minister Mohammad Javad Zarif reiterated that Wahington has failed in its campaign to cut Tehran's oil revenues to zero, highlighting that currently his country is selling oil in an amount more than what the US waivers permitted.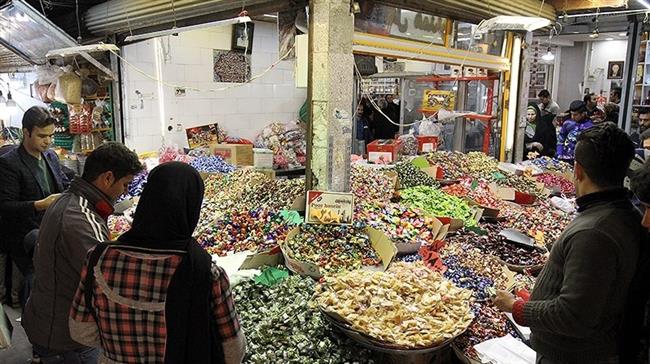 Zarif, in an interview on Tuesday, said that the US policy of reducing the Iranian oil exports to zero has failed and oil exports are standing well above the US waivers granted to buyers of Iran crude.
"The Americans themselves are gradually realizing that the world is much larger than the United States," Zarif said.
On the fate of the FATF-related bills, namely the bills on Iran's accession to Countering the Financing of Terrorism (CFT) and UN Convention against Transnational Organized Crime, which is better known as the Palermo Convention in Iran, said that joining the FATF, which requires endorsement by the Expediency Council, will benefit Iran's national interests.
He added that refusing to join the FATF, on the contrary, will harm the national interests of the country and will cause problems for the financial and banking relations of Iran.
The foreign minister further pointed out that his trip to the holy city of Qom to visit Shiite senior clerics had nothing to do with the Expediency Council's final verdict on the two remaining FATF-related bills.
Late in February, Iranian President Hassan Rouhani said that the US' unilateral sanctions against Tehran have helped his country as the pressures push the nation to work harder and replicate embargoed products and items.
"Some countries think that sanctions are a way for reducing the pace of development in a country; but, they increase motivation for us in the country, so that we can produce the part we used to import," Rouhani said, on Saturday in a meeting with heads of knowledge-based companies and startups in Tehran.
The Iranian president described working towards self-sufficiency as a practical fight against imperialism and major powers, adding, "Sanctions are aimed at reducing the growth of technology in our country … but we need to use sanctions as an opportunity for growth."
Late in January, Iran's Economy Minister Farhad Dejpasand said the country's trade balance has improved in the last 10 months of the current Iranian calendar year (started on March 21, 2018), boasting that the plots to cut the country's oil revenues to zero have failed.
Dejpasand said that Iran's non-oil exports had increased over the ten months up to January 20 and 85 percent of its imports pertain to raw materials.
Addressing a gathering of Hormuzgan province's business persons and investors, the minister said the enemies were unable to lower Iran's oil exports down to zero, as the oil sales continue as before.