Iraq
Forces Clear Parts of Ramadi from ISIL Militants: Iraq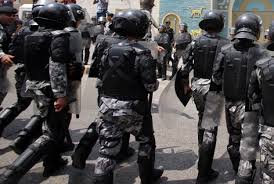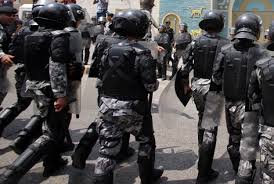 The Iraqi security forces along with local Sunni tribesmen have cleared parts of the flashpoint city of Ramadi from al-Qaeda-linked militants as the UN Security Council voices support for their operations.
The tribesmen and local police on Friday retook the Malaab and Fursan areas of Ramadi from militants of the Al-Qaeda-linked Islamic State of Iraq and the Levant (ISIL).
Iraqi police In Malaab, tribal militia commander Mohammed Khamis Abu Risha said, "We fought ISIL alongside our sons from the local police forces and returned them to their stations."
The Iraqi army is currently besieging the cities of Ramadi and Fallujah in al-Anbar province.
Meanwhile, political negotiations are underway to peacefully resolve the standoff in Fallujah.
Sheikh Abdulhamid Jadua, a prayer leader, asked provincial sheikhs to intervene to resolve the crisis in the city though dialogue.
"Do not make Fallujah a place that attracts killing and blood," Sheikh Jadua said during Friday prayers.
The army has refused to stage massive military operations against the militants in the city due to concerns about the possibility of civilian casualties.
According to the UN, civilians lack access to essential supplies, such as food and fuel.
The violence in al-Anbar broke out on December 30, 2013, when the army removed the anti-government camp in Ramadi. Authorities said the camp was used as "headquarters for the leadership of al-Qaeda." The bloodshed later spread to nearby Fallujah.
ISIL in Iraq
The United Nations Security Council has expressed support for the Iraqi government's fight against al-Qaeda-linked militants in the country.
The 15-nation body published a statement on Friday night, backing Iraqi Prime Minister Nouri al-Maliki in the battle against the militants from ISIL in al-Anbar.
Source: Al-Ahednews