Syria
Foreign-backed Syria opposition Leader pledges allegiance to Slaughterer Israel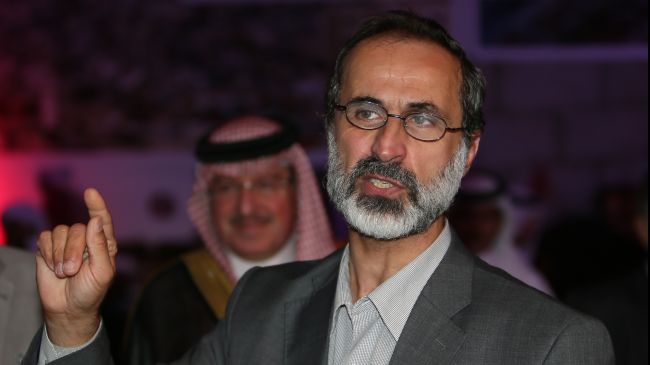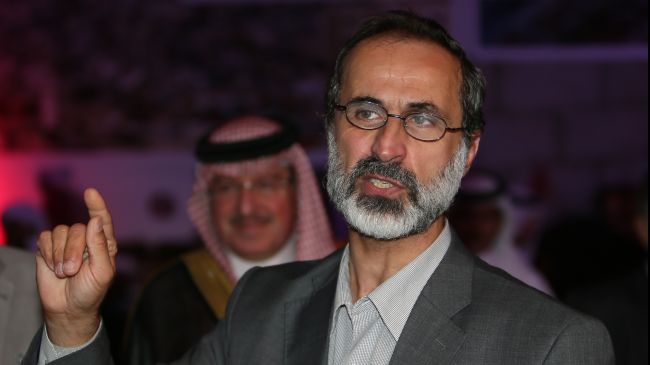 The leader of the foreign-backed Syrian opposition coalition, Ahmed Moaz al-Khatib, has pledged allegiance to the Israeli regime if he manages to form a "new regime in Syria."
In a recent interview with the Israeli daily Yedioth Ahronoth, Khatib stated that Israel should not be worried about the Syrian government's chemical weapons as his so-called Syrian National Coalition is working with other countries to prevent chemical munitions from falling to the hands of the Lebanese resistance movement, Hezbollah.
This is while the Syrian government has taken measures to further secure its chemical arsenal and has warned that the militants may use such arms against the people.
He added that, "We'll spare no effort to prevent any military or chemical weapons passing to it. We realize that this topic is of major concern to Israel."
Khatib also confessed to having received information from US, French and German intelligence agencies on the bases and movements of the Syrian army.
The remarks come nearly two weeks after an Israeli airstrike on a military complex near the Syrian capital of Damascus.
The Syrian army said in a statement on January 30 that two people were killed and five others injured in an Israeli airstrike on a scientific center in Jamraya, located 25 kilometers (15 miles) northwest of Damascus.
Syria has been experiencing unrest since March 2011. Many people, including large numbers of security forces, have been killed in the turmoil.
The Syrian government says the chaos is being orchestrated from outside the country, and there are reports that a very large number of the militants are foreign nationals.