Syria
Foreign-backed Terrorists Fire Missiles on Shiite Cities in Syria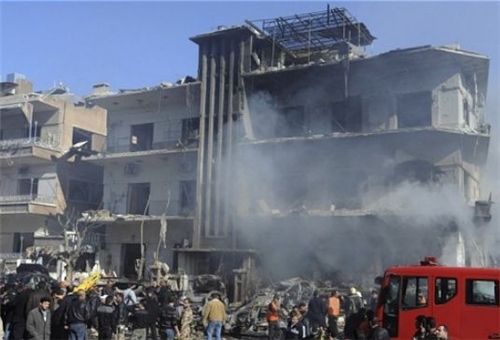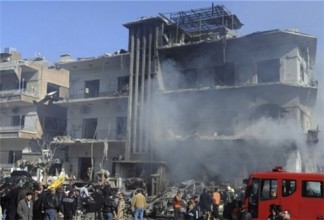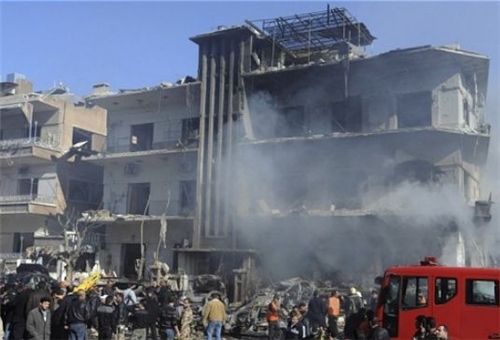 Foreign-backed terrorists in Syria launched missile attacks on two Shiite cities near the Northwestern city of Aleppo.
Militants linked to the notorious al-Nusra Front terrorists fired rockets on the towns of Nubbol and al-Zahra on Saturday, Al Alam reported.
Insurgents have for months laid a siege to the Shiite towns and been trying to infiltrate them. However, the town residents have prevented them to break through the resistance lines.
Latest reports indicate the Syrian government forces advanced in the militant-infested parts of the Western city of Homs, and killed dozens of them.
The Syrian forces also restored security in industrial area of Qaboun near the capital Damascus, killing a number of militants there.
Officials say the army forces also seized dozens of Israeli-made rockets inside the militants' hideout during the mop-up operation.
Reports also said that army soldiers made advances against the militants in the al-Hujaira area near Damascus.
The Syrian army has conducted successful operations against the foreign-backed Takfiri militants over the past weeks, with the army establishing control over the strategically important town of Qusseir, near the Lebanese border, in early June.
Turmoil has gripped Syria for over two years, and many people, including large numbers of Syrian soldiers and security personnel, have been killed in the foreign-sponsored militancy.