Syria
Foreign-backed terrorists in Syria take part of Syrian Christian town of Ma'loula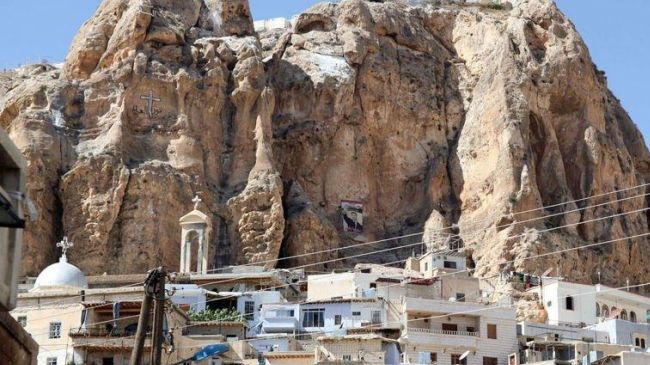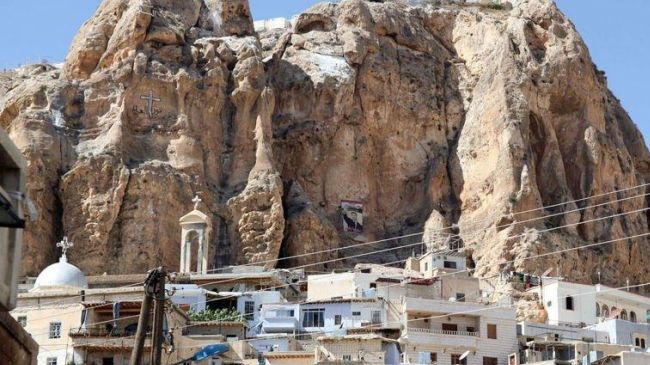 Foreign-backed terrorists operating inside Syria have moved into the center of the Christian town of Ma'loula after several days of fighting.
The militants, including the al-Qaeda-linked al-Nusra Front terrorists, stormed the Orthodox Mar Takla convent in the middle of the city, the official SANA news agency reported.
The report added that the foreign-sponsored militants took several nuns hostage in the convent, which is home to 40 nuns and orphans.
Given past atrocities, security sources and observers do not rule out the possibility of violence against the Christian residents of the historic town.
Meanwhile, sources say that the militants took part of Ma'loula after five days of clashes, while Syrian forces have recaptured the town of Qara and Deir Attiyeh, and are currently battling the foreign-backed militants for control of Nabak.
The militants had attacked Ma'loula early in September and captured some parts of it. However, they were pushed out of the town by the Syrian troops.
The beautiful town is regarded as a symbol of the ancient Christian presence in Syria.
Syria has been gripped by deadly unrest since 2011. Reports indicate that the Western powers and their regional allies — especially Qatar, Saudi Arabia, and Turkey — are supporting the militants operating inside the country.
According to the United Nations, more than 100,000 people have been killed and millions displaced in the violence.