Syria
'Foreign backing for terror prolonging Syria war'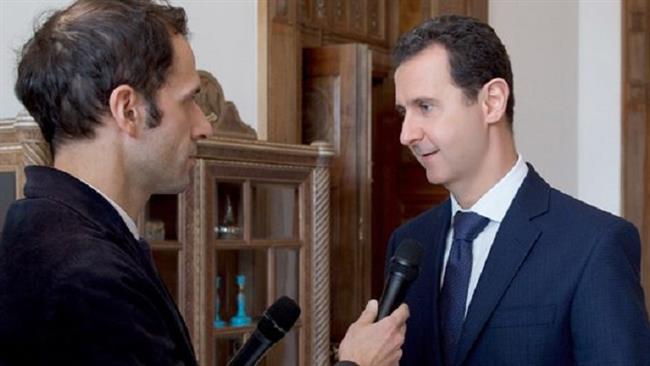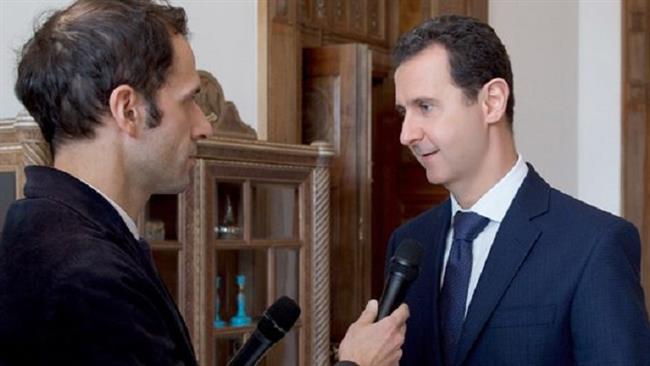 Syrian President Bashar al-Assad says the deadly crisis in Syria is mainly rooted in foreign support for the extremist terror groups inspired by Wahhabism, a Takfiri ideology dominating the Saudi kingdom.
"You cannot talk about the war [being] over until you get rid of the terrorists in Syria; and those terrorists unfortunately still have formal support from many countries including Turkey, Qatar, Saudi Arabia, and many Western countries," Assad said in a Thursday interview with Italian TG5 channel.
Assad described the recent liberation of Syria's northwestern city of Aleppo as "an important step toward ending the war" and noted, "If you do not have that external support to those terrorists, it will not be difficult at all to get rid [of] the terrorists everywhere in Syria."
The Syrian president denounced the Wahhabism ideology as "the core problem" which creates extremist terrorists across the world and said, "If you want to deal with the issue of terrorism permanently, you have to deal with the pillar of that terrorism, which is the Wahhabi ideology."
Assad lashed out at the European countries for supporting different terrorist groups under the name of "moderates."
"Their (European countries) priority is not fighting terrorism; their priority is using those cards in order to change governments and to get rid of presidents, and so on," he added.
He made the comments after hours after a meeting with a joint delegation, comprising Members of the European Parliament as well as members of the Federation Council, the upper house of the Russian parliament, in Damascus.
During the meeting, Assad called on European states to stop their support for Takfiri terrorists and recognize the Syrian nation's right to decide its own fate.
On the same day, the Syrian army announced a nationwide halt to fighting under a deal with the foreign-backed opposition.
The ceasefire, brokered by Russia and Turkey, does not include the Takfiri Daesh and Fateh al-Sham terror groups as well as their affiliates.
Over the past almost six years, Syria has been hit by militancy it blames on some Western states and their regional allies.
UN Special Envoy for Syria Staffan de Mistura estimates that more than 400,000 people have been killed in the Syrian crisis. The UN has stopped its official casualty count in Syria, citing its inability to verify the figures it receives from various sources.
Takfirism, which is trademark of some terrorist groups operating in Syria, is believed to be largely influenced by Wahhabism.