Iraq
Foreign ground troops in Iraq 'out of the question'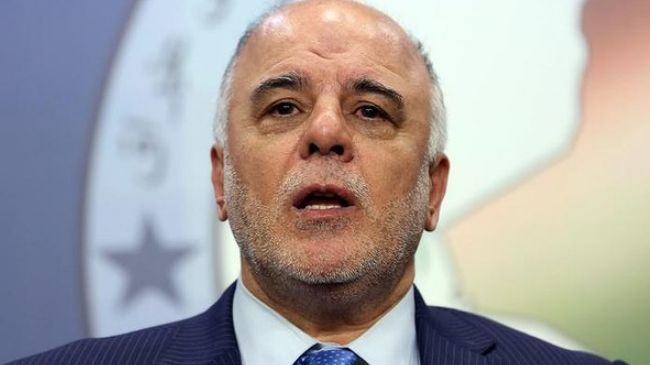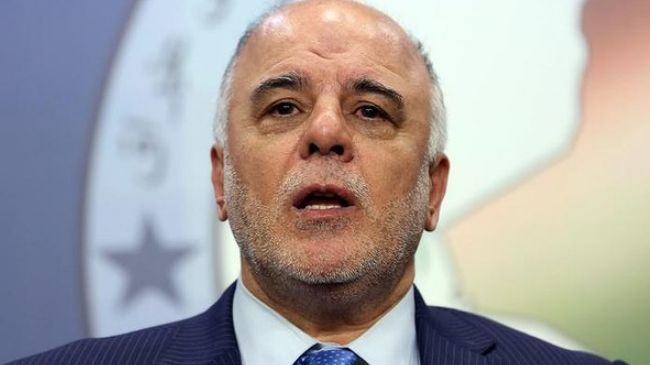 Iraqi Prime Minister Haider al-Abadi has strongly opposed possible deployment of foreign ground troops in his country against the ongoing ISIL militancy.
Al-Abadi says foreign boots are neither necessary nor wanted for the fight against the ISIL and some other affiliated militant groups in Iraq.
The foreign ground forces are unnecessary, the premier said in an interview on Wednesday, adding, "We don't want them. We won't allow them. Full stop."
The remarks come after the US Gen. Martin Dempsey, the chairman of the Joint Chiefs of Staff, said American forces may be needed if current efforts to combat the ISIL fail.
The US withdrew its forces from Iraq in 2010, a year after President Barack Obama took office. Many Iraqis blame their country's problems on the US-led invasion of 2003.
The latest developments come as Takfiri ISIL terrorists currently control some parts of Iraq's northern and western regions.
Meanwhile, Iraqi forces continue to inflict heavy losses on the ISIL Takfiri militants across the country. Airstrikes by Iraqi jet fighters killed at least 50 ISIL terrorists in the north of the capital, Baghdad, on Wednesday.
Premier al-Abadi also expressed surprise over Iran's absence from the recent conference in Paris on the ISIL, describing it as "puzzling."
Senior officials in Baghdad have strongly opposed the decision to leave out Iran from an anti-ISIL conference in Paris, aimed at countering the rising threat of the Takfiri terrorist cult.
Iran had cast doubt on the sincerity of the US-led coalition, reiterating that it was not interest in attending the Paris meeting.
Tehran has on several occasions voiced support for the Iraqi government since it began fighting against the ISIL in June.