Syria
Foreign ISIL Members Killed during Infightings in Deir Ezzur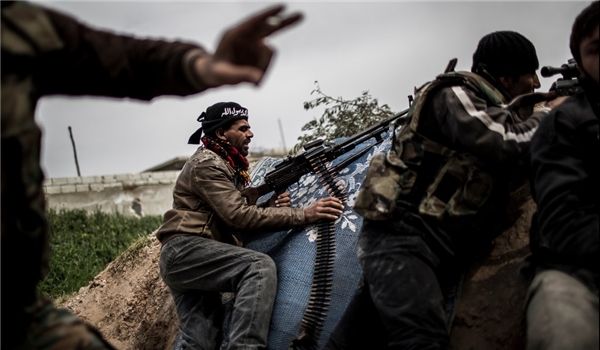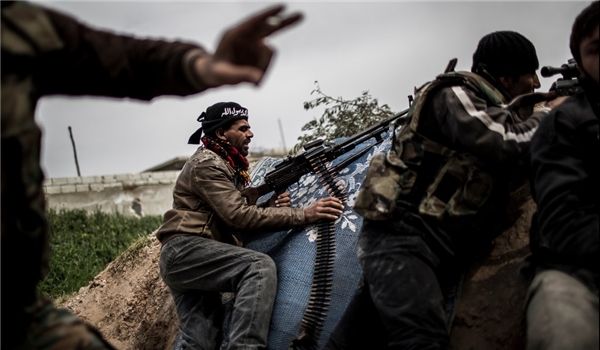 A number of foreign members of the ISIL terrorist group were killed in infightings in Deir Ezzur province, local sources said on Thursday.
The sources in Western Deir Ezzur confirmed that the Iraqi and French members of the ISIL engaged in heavy infighting in the town of Qaranij, adding that a number of them were killed and wounded.
They also underlined the collapse of ISIL defense lines in Deir Ezzur and intensified infighting among its members as the Syrian army is rapidly advancing in the region.
Meantime, a group of residents of the village of al-Shahil in Eastern Deir Ezzur attacked one of the ISIL bases in the region, killing a number of terrorists.
Deir Ezzur Governor General Mohammad Ibrahim Samra said on Wednesday that the Syrian Army troops are getting ready to launch an imminent operation to remove ISIL terrorists' siege of the military airport in the Southern outskirts of Deir Ezzur city.
Ibrahim Samra said that the army will start another operation to lift ISIL's siege of Deir Ezzur's airbase in the coming hours.
"In the coming hours, the advancing units of the Syrian army will start fresh operation to break ISIL's siege of Deir Ezzur's military airfield, as well as the civilian quarters of Harabush, Jafrah and al-Sina'ah," Samra said.
"The coalition has played a negative role in the clashes in our region. It has destroyed a lot of our buildings, schools, bridges, universities, power stations and other important objects in the province. All this actions supported the terrorists. Yesterday, the coalition opened fire on civilians. A lot of people died in the regions of al Salehiyeh, al Mayadeen and Albu Kamal," Samra said.
Samra went on to say that the airstrikes by the Russian and Syrian fighter jets have destroyed a lot of ISIL's strongholds including those in the regions of al-Baqaliyeh, al-Ayyash, Ein Abu Juma, al Tabna, Mount Thardah and al Tih.