Syria
Foreign Terrorists kill 4 civilians and accuse Syrian Army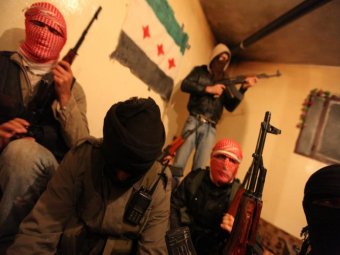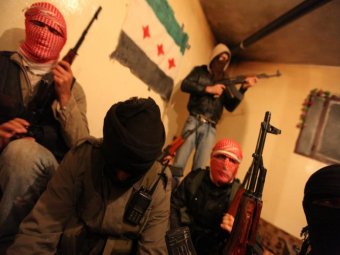 Two armed groups that belong to Free Army militia have committed a massacre for 4 persons and fabricated a videotape to accuse the Syrian Army for killing the persons.
Our correspondent said that the insurgents of the Raid and Hamza Bin Abed al-Muttaleb battalions have executed the former leadership member in al-Baath party Muhammad Rashid al-Mweili, the retired Captain Mahmoud Assani and the two civilians Fouad and Nidal Ajaj after they rejected to join the militants.
Our reporter pointed out that terrorists have fabricated a videotape and sent it to several TV channels to accuse the Syrian Army for committing the massacre.
In Homs, the Syrian security forces have seized a car, loaded with arms, inside the city.
The correspondent of Breaking News Network there stated that the car carried 5 RPG, RPG gun, 3 Kalashnikovs, 2 VAN snipers, 15 explosive charge and machineguns.
In Daraa, our correspondent said that at least 10 insurgents have been killed in armed confrontations in Mahajja area.
The killed militants included Suleiman al-Hariri, Naser al-Hariri, Hasan al-Turshan, Abed al-Rahman al-Hariri, Yusuf al-Hariri and Hussein al-Halabi.
Moving to Homs, our correspondent there said that the Syrian Army has clashed and killed scores of gunmen in al-Wa'er area, al-Houla, al-Rastan, Bab Houd and Jouret al-Shaiah Homs city.