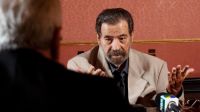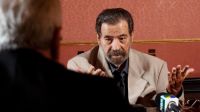 A former Brazilian army colonel who recently admitted killing and torturing political prisoners under military rule between 1964 and 1985 has been found dead.
According to AP, Brazil police said Paulo Malhaes, 76, was murdered by three men who entered his home outside Rio de Janeiro on April 24.
A police spokesman told reporters that an "evaluation of the scene has already been undertaken and the wife of the victim and their valet have been questioned."
He said "The latter will be able to help produce a photofit."
Police also said the three men held the three inhabitants of the house in separate rooms before murdering the colonel and fleeing with a number of firearms that Malhaes had collected.
Last month, Malhaes gave a graphic testimony to Brazil's Truth Commission about actions he committed during the military rule.