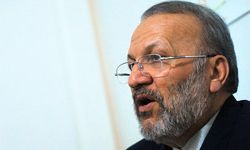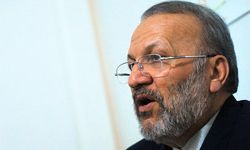 Former Iranian Foreign Minister Manouchehr Mottaki said that colonialist countries tried to continue their hegemony over the world nations through training arrogant powers' favorite leaders for other states and establishing neo-colonialism, but the Islamic Revolution of Iran has foiled their plot.
"The newly independent countries this time faced the neo-colonialists, because the colonialist countries had established institutes in their countries to train leaders that would safeguard their own interests in the new independent countries, and in other words, their mission was leader making for those countries," said the political activist addressing a group of students of Tabriz university on Monday.
Mottaki went on to say, "The former colonialist countries did not even suffice to that measure, as they were still after establishing a new world order resorting to which they would manage to govern the target countries they way they wished, and to define the political, economic and social statuses of the countries in accordance with their new international world order."
"The Islamic Revolution of Iran gave a big no answer to that imposed order, which was unilateral and in accordance with the definitions of the colonialists, merely serving their interests, and Iran is still fully committed to pursuing that objective," he added.
Earlier in August, the Leader of Islamic Ummah and Oppressed People Imam Seyed Ali Khamenei told participants in the 16th Non-Aligned Movement (NAM) summit in Tehran that, "states should raise their relations on the basis of common interests and not threat and intimidation."
The Leader said the world should not be ruled by a few number of "bullying powers".
He said the "UN Security Council has a completely unfair structure, and the US and its allies have been misusing this unfair structure to materialize their interests".
The Leader of Islamic Ummah and Oppressed People Imam Seyed Ali Khamenei said the US and its allies try to impose their own values on the world. "Their security in the US and Europe is important, while security of the rest of the world does not matter from their viewpoint."
"They impose their own rules and bullying words on the rest of the world" through the UN, he added, and said the US-led West portrays its aspirations as to be correct and fair through a media hegemony and propaganda.
"Everyone is tired of this situation in the world," he said.
Also in Mid-October, Iran's President Mahmoud Ahmadinejad said that, "Definitely, the future world order would be based on the fundamentals and the value system that the Asian nations are committed to, including justice, friendship, respecting the human beings, and equal status of the entire nations before the laws, which are the fundamentals that can solve the problems of the mankind and capable of establishing a more humane and sustainable New World Order."