Africa
Former Libyan premier's alliance leads in elections: Early results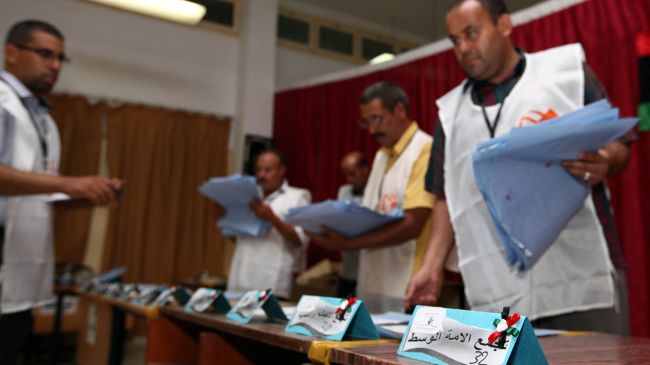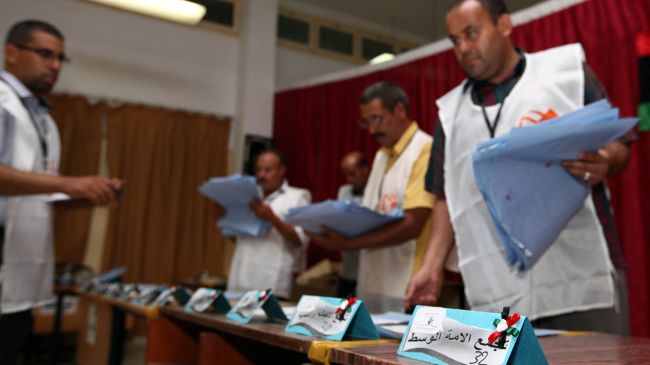 Early results from Libya's first post-Gaddafi democratic elections show that the National Forces Alliance (NFA), headed by former Prime Minister Mahmoud Jibril, is leading the polls.
"Early reports show that the coalition is leading the polls in the majority of constituencies," secretary general of the NFA, Faisal Krekshi told AFP on Sunday.
Jibril, who served as the North African nation's interim premier after the fall of former Libyan dictator Muammar Gaddafi in 2011, heads the alliance which includes more than 40 small parties.
Vote count got underway in Libya following the Saturday elections to choose a 200-member assembly in order to appoint a new prime minister and help draft a new constitution in the African nation.
Early results suggest a turnout of about 60 percent. According to Nuri al-Abbar, the head of Libya's High National Electoral Commission (HNEC), 1.2 million out of more than 2.7 million registered voters participated in the elections.
The official results are scheduled to be announced on July 11.
This is while there were some incidents of unrest in the country's east, where acts of sabotage prevented more than 100 polling stations from opening their doors to the electorate.
The nation's electoral law allocates 60 seats to the east and 102 to the west, while the remaining 38 seats will go to the rest of the country.
Some revolutionaries as well as pro-autonomy leaders in eastern Libya demanded a larger share and called on the people to boycott the elections.
However, the elections took place in a largely-peaceful atmosphere.