Lebanon
Former Minister Warns of Efforts to Undermine Security in Lebanon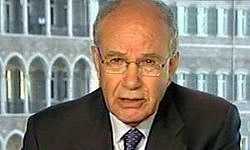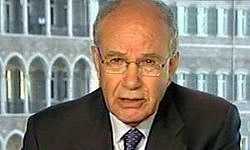 Former Lebanese Defense Minister Abdul Rahim Mourad said that Friday's bombing in Beirut which killed a senior Lebanese intelligence official was part of efforts to undermine security in the country.
A deadly bomb attack in the capital on Friday killed eight people, including General Wissam al-Hassan, the intelligence chief of Lebanon's Internal Security Forces.
Speaking to FNA on Sunday, Mourad said the blast was organized by foreign enemies in cooperation with local elements.
"Some groups are trying to destroy security in Lebanon; some groups inside the country and some from outside are after this goal," he said, adding that perpetrators are seeking to disarm the Lebanese resistance and affect ongoing developments in Syria.
He added that some sides are trying to take advantage from the bomb blast to increase their criticism of the government and that "will create a vacuum which will result in destroying the security conditions in the country."
Different Lebanese groups have condemned the blast. The Lebanese resistance movement, Hezbollah, has described the bombing as "an attempt to destabilize Lebanon and national unity".