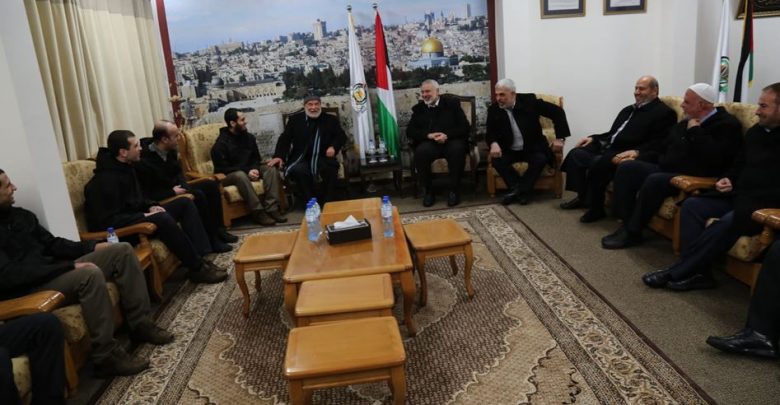 Four Palestinian young men abducted by unidentified gunmen in Egypt's Sinai Peninsula in 2015 have been released by the Egyptian security authorities on Thursday evening.
"The four men have been released and have safely returned to Gaza," Ismail Haneyya, head of Hamas's political bureau, said in a statement.
Haneyya also announced the release of four other citizens from Gaza and their return to their families.
In a statement released earlier Thursday, Haneyya said that the issue of the Palestinian detainees was addressed during his recent talks with Egyptian officials in Cairo.
In August of 2015, unidentified gunmen abducted the four Palestinians as they took a bus through Sinai from the Rafah border crossing to Cairo.
Last Wednesday, Haneyya and an accompanying delegation returned to Gaza following a three-week visit to Cairo for talks with Egyptian officials.
Upon Haneyya's return to Gaza, Hamas spokesman Abdul-Latif al-Qanoua stated: "Hamas is satisfied with the results of the visit; Egypt understands our position on a range of issues."