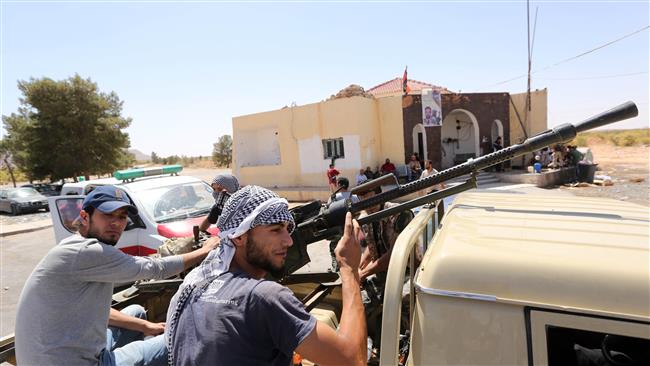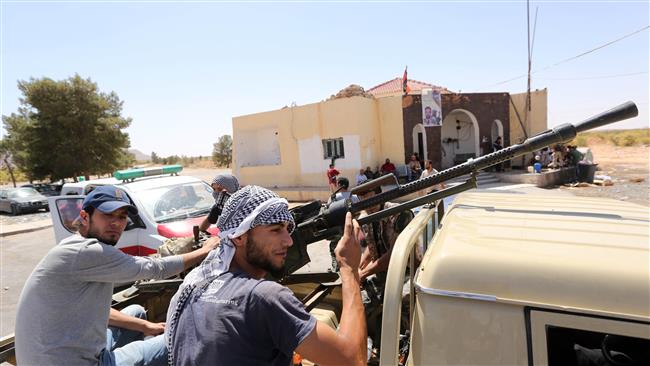 Armed men at a checkpoint in Libya have "detained" four Indian teachers working in the North African country, according to the Indian Foreign Ministry.
The ministry said on Friday that the group was detained at a checkpoint around 50 kilometers from the southern Libyan coastal city of Sirte – the home town of slain Libyan dictator Muammar Gaddafi – late on Thursday.
The teachers, who had been working at Sirte University, were abducted as they tried to travel home. They were heading for the Libyan capital Tripoli, where they intended to catch a flight out of the country.
"Around 11 pm our mission in Tripoli came to know that four Indian nationals who were returning to India, via Tripoli and Tunis, were detained at a checkpoint," Foreign Ministry spokesman Vikas Swarup said during a news briefing in New Delhi, adding, "We are in regular touch with the families concerned and all efforts are being made to ensure the well-being and early release of the four Indian nationals."
Meanwhile, Indian media reports have voiced concern that the ISIL terrorist group may be holding the teachers.
Earlier this year, the ISIL terrorists overran the airport in Sirte, which is considered the group's first such military gain in Libya.
A senior Indian official has said no individual or group had yet tried to make contact or issue a ransom demand.
The Indian government has recently advised its citizens to "use all available means for exiting Libya" due to the deteriorating security situation across the North African country.
The developments come as Libya is beset with a profound political crisis as it currently has two rival governments, one based in the capital Tripoli and the other in the eastern city of Tobruk.
The ISIL terrorist group also entered the equation in February 2015 after releasing a video that purportedly showed the beheading of 21 Egyptian Christians in Libya.
The UN special envoy to Libya, Bernardino Leon, had warned in May that the growing rise of ISIL in Libya would pose a serious threat to the security of the region and the world, if the warring factions in the country do not reach an agreement to end hostilities in the near future.
Several rounds of UN-sponsored peace talks between warring Libyan factions have so far failed to deliver any practical results for the violence-ravaged country.