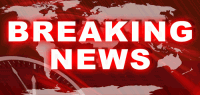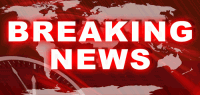 At least four Palestinians have sustained injuries in the central part of the occupied West Bank during clashes with Israeli military forces, who were trying to demolish the houses of two men fatally shot late last year over an alleged stabbing attack.
Local sources, speaking on condition of anonymity, said dozens of Israeli soldiers stormed the Qalandiya refugee camp, just north of al-Quds (Jerusalem), early on Monday, Ma'an news agency reported.
Israeli troops encircled the houses of Issa Assaf and Anan Abu Habsa, whom Israeli forces had shot and killed over an alleged joint stabbing attack in the occupied Old City of al-Quds (Jerusalem) last December, and then started demolishing the walls of the buildings.
Violence broke out when the residents of the camp engaged in clashes with Israeli troopers. Israeli forces fired live bullets as well as tear gas canisters to disperse the crowd. Four Palestinian youths were injured during the skirmishes.
The Palestine Red Crescent Society announced later that one of its medical teams and ambulances had been dispatched to the camp to evacuate the wounded young men, but Israeli soldiers prevented them from entering the area.
This photo shows the damage on the windscreen of a Palestine Red Crescent Society ambulance following skirmishes in the Qalandiya refugee camp, occupied West Bank, July 4, 2016.
It added that the windshield of one of its ambulances was damaged after Israeli troops tried to smash it during the evacuation operation.
The occupied Palestinian territories have been the scene of heightened tensions since August 2015, when Israel imposed restrictions on the entry of Palestinian worshipers into the al-Aqsa Mosque compound in East al-Quds.
Palestinians are angry at increasing violence by Israeli settlers at the al-Aqsa Mosque compound, saying the Tel Aviv regime seeks to change the status quo of the sacred site.
More than 220 Palestinians have lost their lives at the hands of Israeli forces since the beginning of last October.