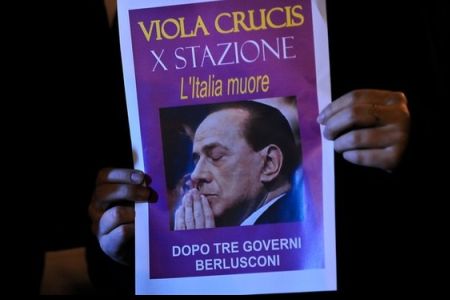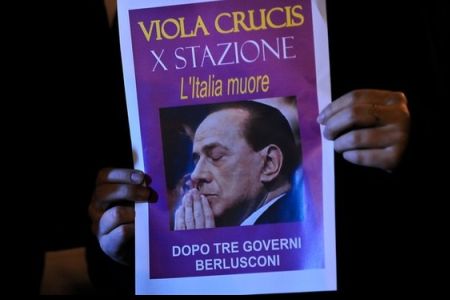 Four ministers have resigned from the Italian government, joining speaker of parliament Gianfranco Fini, in protest at the prime minister's policies.
The four ministers parting with Premier Silvio Berlusconi's coalition government include Europe Minister Andrea Ronchi, Deputy of Economic Development Adolfo Urso and two junior ministers.
All four ministers are supporters of Fini, who also broke with Berlusconi over the summer.
The four members joined the new Future and Liberty for Italy Party (FLI), formed by Fini, the speaker of the lower house.
Fini called on Berlusconi to resign earlier this month, threatening to pull ministers loyal to him out of the government.
He should… take the decision to hand in his resignation," AFP quoted Fini as saying on Sunday.
Berlusconi has been under fire for his government's economic policies as well as his personal scandals.
The Italian premier says if the parliament approves his 2011 budget plans, he will put his government to the test by seeking a vote of confidence.
Berlusconi will have to resign if he fails to secure a confidence vote.
On October 30, the prominent newspaper Corriere della Sera revealed the details of Berlusconi's telephone conversation with a Milan police chief, in which he urged him to release a girl, who was detained for theft in May.
The 17-year-old girl, known as Ruby, said she attended parties at Berlusconi's home in Arcore.
The girl claims that she had been trying to break into modeling or television work at the time.
She said she had a sexual encounter with Berlusconi at his villa when she was younger than 18.
Prosecutors say that while they have opened a dossier on the claim that Berlusconi hired a juvenile for prostitution, he is not under official investigation.
Last year, high-end escort Patrizia D'Addario claimed she had spent a night with the prime minister, but the conservative Italian leader said he has never paid anyone for sex.