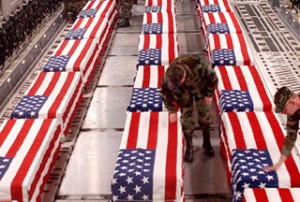 As the death toll mounts in the US-led offensive against the Taliban, four foreign troops are killed in ambushes and attacks across Afghanistan.
A US military spokeswoman confirmed in Kabul Tuesday that the three servicemen reported killed in separate incidents in southern Afghanistan were Americans.
Moreover, Poland's defense ministry said one of its nationals had been killed and four others wounded in the eastern parts of the country.
At least three Afghan soldiers were also killed in separate incidents, ahead of the crucial presidential election on August 20.
Nearly 30 US-led troops have been killed in the last four weeks as violence flares up ahead of the poll. There are more than 101,000 international soldiers in Afghanistan.
Last month was the deadliest month for international forces since the invasion in 2001. Seventy-five foreign troops — including 43 Americans — were killed in militant attacks across Afghanistan in July.