Europe
Four people killed as gas leak causes huge explosion in central Paris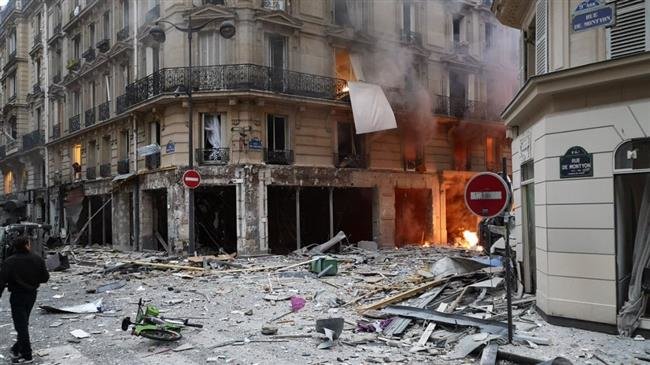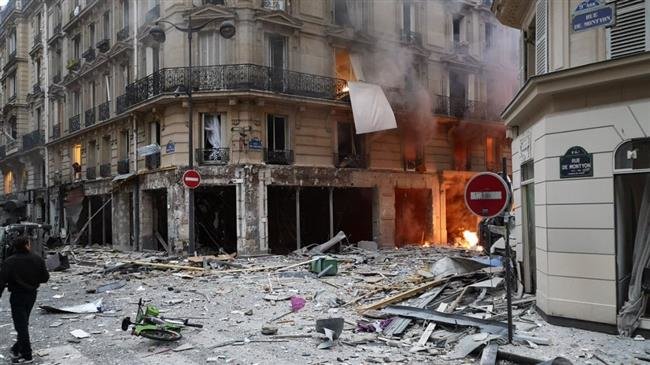 A huge explosion has rocked the central part of the French capital, Paris, killing four people and injuring dozens of others as the city braces itself for the next round of anti-government protests.
The blast took place in the 9th district of Paris on Saturday morning.
France's Interior Minister Christophe Castaner said four people had been killed as a result of the blast. Two of those killed were firefighters, he added.
A Spanish woman on holiday with her husband was among those killed, a source with the Spanish Foreign Ministry said.
"As firemen were looking for a gas leak in the building, a dramatic explosion took place," Castaner said, adding that one of the firemen had been buried under debris for several hours.
Ten people had serious but non-life threatening injuries while at least another 37 people had lighter injuries, he said.
Pictures shared on social media showed the windows blown out of a building with rubble strewn across the street.
The cause of the incident remained unclear but French authorities said the blast was believed to be cause by a gas leak inside a bakery store.
Paris police warned the public in a tweet and called on residents to "avoid the area and allow the passage of the emergency vehicles."
The development comes ahead of the ninth executive weekend of anti-government "yellow vest" protests across the country.
French authorities have vowed zero tolerance for violence. Reports said some 5,000 officers with armored vehicles were ready to be deployed in Paris.