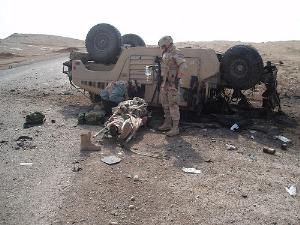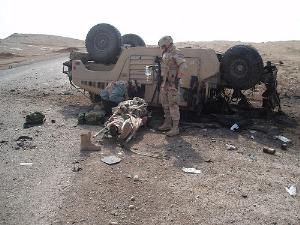 Four US occupation soldiers were killed in roadside bomb attacks in northern Iraq and in the capital Baghdad on Tuesday, the US Army said.
Three died when a homemade bomb struck their patrol in the north of the country, a statement said, without giving a location or further details.
The fourth soldier was also killed by a homemade bomb while on patrol in southern Baghdad, the army said.
The latest deaths take to 4,342 the number of US troops killed since the US-led 2003 invasion, according to an AFP tally based on the independent website icasualties.org.