North America
Fox News poll: 50% of Americans want Trump impeached
The majority of Americans want Donald Trump impeached despite the Republican president claiming otherwise, a new poll shows.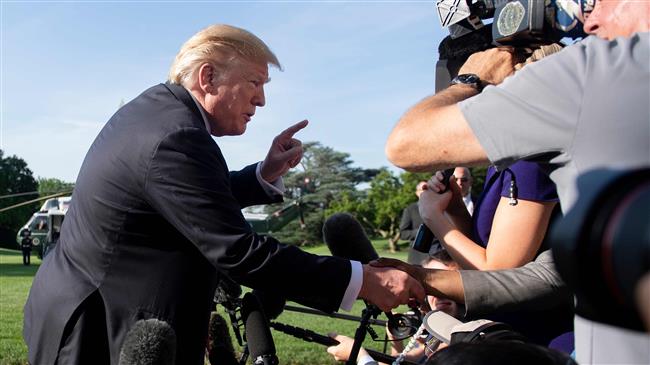 While 50 percent are in favor of impeaching and removing Trump, four percent say he should be impeached but not removed, according to a new Fox News poll released on Sunday.
Forty-one percent oppose impeachment altogether, shows the poll conducted between Dec. 8 and Dec. 11 in partnership with Beacon Research and Shaw & Co.
Trump took to Twitter on Sunday, describing Fox News polls as "always inaccurate."
Also on Saturday, Trump lashed out at his favorite news channel for its decision to interview two of his political foes – former FBI director James Comey and Rep. Adam Schiff, leader of the impeachment process in Congress.
Hard to believe that @FoxNews will be interviewing sleazebag & totally discredited former FBI Director James Comey, & also corrupt politician Adam "Shifty" Schiff. Fox is trying sooo hard to be politically correct, and yet they were totally shut out from the failed Dem debates!— Donald J. Trump (@realDonaldTrump) December 15, 2019
The president has been accused of pressuring Ukraine — by withholding its military aid — to find dirt on his political opponent, Joe Biden.
Two articles of impeachment have already been passed against Trump in the Democratic-held House of Representatives.
The full House is expected to vote on articles of impeachment on Wednesday. This will make Trump the third president to be impeached in US history.