Palestine
Frail Israeli regime going down as Palestinians getting growingly more powerful: Analyst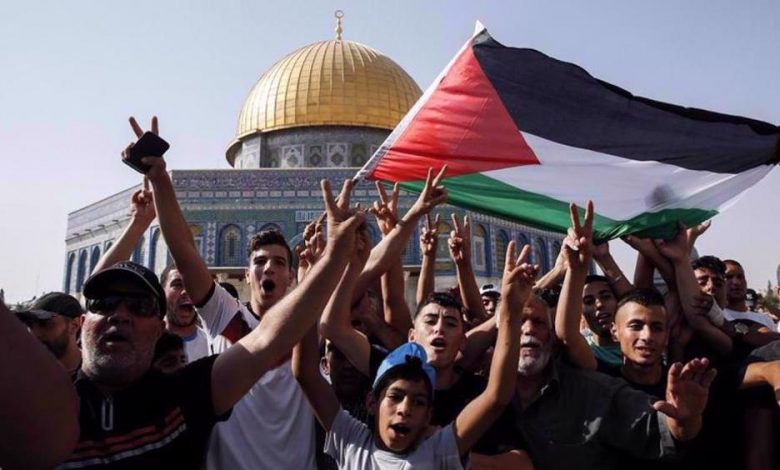 As Palestinian people are becoming more and more powerful in confronting Israel, the frail regime is increasingly getting closer than ever before to its eventual downfall, a political analyst says.
Sheikh Mehdi Taeb, the founder of the al-Qaim seminary in Iran's northeastern city of Mashhad, made the comments during Press TV's The Debate program, which was aired on Friday night.
"On one side, we have Palestinians who have become more and more powerful, on one side we have the people of this region and the people of the world who have become more aware of the reality of this oppressor regime, and from the other side, what we have here is the weakness of Israel in its system. So, when we combine these two factors together, we see that Israel is going down and we will see the downfall of Israel soon," he said.
His remarks came hours after Leader of Islamic Revolution Imam Seyyed Ali Khamenei delivered an annual speech on the occasion of the International Quds Day.
During his speech, Supreme Leader stressed that today the hope of achieving victory against Israel is stronger than ever as the balance of power has swung in favor of the Palestinians and that the Zionist enemy has become weaker year after year.
In his Friday interview with Press TV, Taeb also said that the existence of this form of occupation on Palestinian territories is sheer injustice, which is growing day by day with the Israeli regime getting increasingly more aggressive every day.
"Let's not forget that if we are silent today, if we don't say against the oppression today and against the aggression that is taking place in Palestine today, they will come to each and every one of us in every corner of this world," he added.