Europe
France army to cut 7,500 jobs in 2014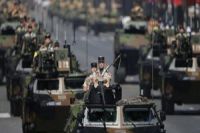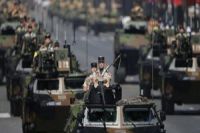 A French defense ministry source says the country's military will axe some 7,500 jobs in the year 2014 as part of a long-tem plan to cut spending.
The source said, on condition of anonymity, on Thursday: "Given the six year objectives, the cut should be around 7,000 to 7,500 military and civilian personnel in 2014."
In April, French Defense Minister Jean-Yves Le Drians said that 34,000 jobs would likely be slashed to implement the six-year plan in Europe's second-biggest army.
The job cuts in the military come at a time of high joblessness in Europe's second-largest economy and discontent over the failure of President Francois Hollande's administration to revitalize the economy.
Reacting to media reports with regard to the cuts; Marion Marechal-Le Pen, a National Front member of parliament for Vaucluse, said, "I can only worry about the immediate economic impact in a region that has already been heavily hit by unemployment and economic difficulties."
She said: "The governments of the right and the left have preferred to sell off our military know-how and lose our diplomatic independence by making small short-term savings. That will cost France's sovereignty dearly in the coming years."
President Hollande vowed to reverse the growing trend of unemployment by the end of this year. However, the rate has instead risen to above three million in the second quarter of 2013.