Europe
France dismantles Roma camp, evicts 800 immigrants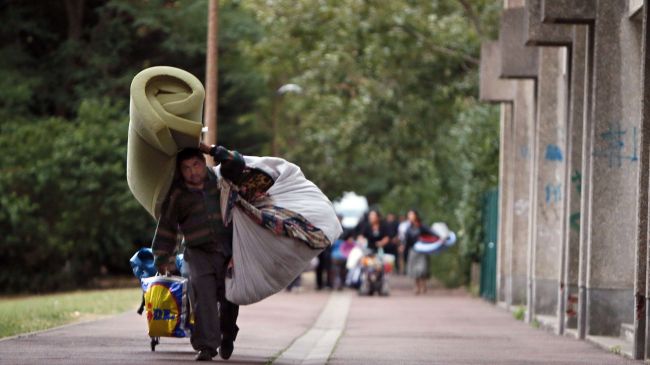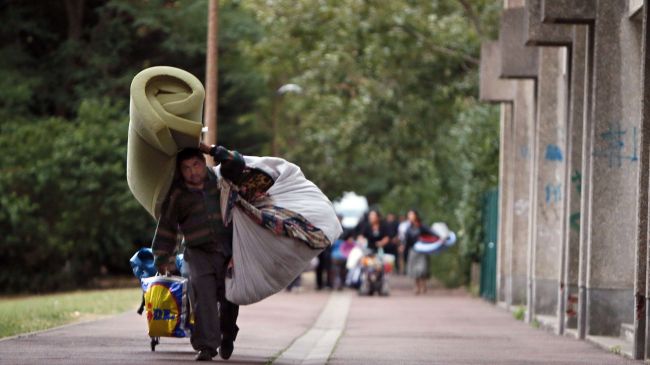 French authorities have evicted some 800 Roma immigrants from a campground in northern France, as the controversial treatment of the Roma population in the European country continues.
Around 300 police forces attacked the Roma camp in Saint-Ouen in the northern suburbs of Paris early on Wednesday, forcing hundreds of Roma people, including women and children, to leave the place.
The cleared shantytown is one of the country's largest Roma camps.
"I don't know where I'm going to go," said Cassandra Punca, a 22-year-old mother of four originally from Bucharest who lived in the camp for three months.
"We have no money, we came to France to be able to eat," she added.
A Roma rights group, La Voix des Roms, criticized the eviction as "an operation of great brutality" that "throws several hundred people on to the streets at the start of winter."
On September 24, French Interior Minister Manuel Valls said most of some 20,000 Roma migrants housed in makeshift camps around French cities could never be integrated into the French society and so should be "taken back to the border" for transfer back to Romania and Bulgaria.
The east European countries of Romania and Bulgaria are reportedly home to the biggest population of the Roma people.
In 2012, around 37,000 immigrants, many of them Roma, were deported from France, which indicated a nearly 12 percent rise from 2011.
France's decision to forcibly evacuate the Roma camps and send the people back to their fatherlands has strongly been criticized by UN High Commissioner for Human Rights Navi Pillay.