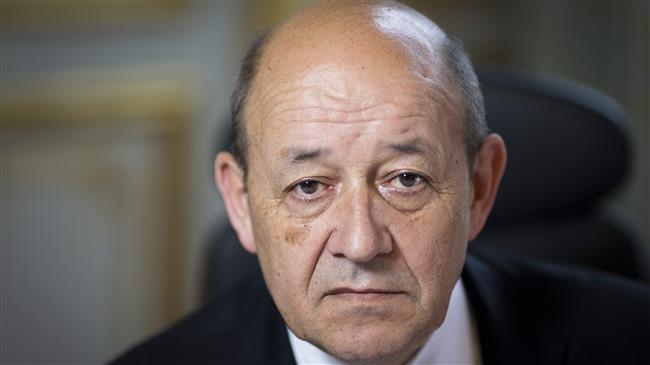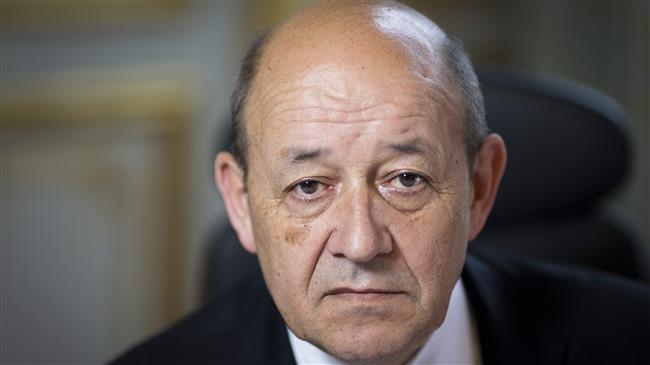 France's Foreign Minister Jean-Yves Le Drian has visited Iraq to discuss the war-torn country's reconstruction after the US announced that it will not contribute to the campaign. 
Baghdad is looking to absorb funds at a reconstruction conference in neighboring Kuwait from Monday to Wednesday after announcing the defeat of Daesh terrorists nationwide at the end of last year.
The country is demanding $100 billion in foreign investment in transport, energy, and agriculture as part of a plan to rebuild the country which has faced a cycle of violence since the US invasion in 2003.
On Thursday, US officials quoted by Reuters said Washington does not plan to contribute any money at the conference in Kuwait.
Le Drian visited Iraq on Monday, saying he had "come to tell you of France's support and to accompany you."
"We will always be there. We were there to participate in the coalition. We will also be there in the reconstruction phase," Le Drian said.
Iraq's Foreign Minister Ibrahim al-Jaafari welcomed the offer, saying "We hope French expertise will be used for the reconstruction."
France has been a key member of the US-led military campaign which alleges to be fighting Daesh.
However, with the defeat of Daesh in the Arab country, the US and its allies appear bent for a long haul in Iraq.
Le Drian was also to head to Iraqi Kurdistan, an autonomous region hit by a crisis after a controversial secession referendum led to Baghdad retaking the oil-rich province of Kirkuk from the Kurds last year.
The French minister's visit coincided with Iraq asking British energy giant BP to help bolster production at oilfields in Kirkuk.
Iraqi Oil Minister Jabbar al-Luaybi told AFP on Sunday he wanted to discuss a request for BP to draft a study on increasing output when the company's boss visits Kirkuk in the coming days.
US future in Iraq
Former head of USAID's Office of US Foreign Disaster Assistance Jeremy Konyndyk said by not contributing to Iraq's reconstruction, the administration of US President Donald Trump could help set the stage for new militancy.
The US instead is calling for a formal NATO mission to Iraq with a semi-permanent or permanent command to purportedly train Iraqi forces, Reuters quoted five senior NATO diplomats as saying on Wednesday.
The United Nations children's agency UNICEF said on Sunday one in every four children is in poverty in Iraq.
French Prime Minister Edouard Philippe told a summit held in Dubai that the idea to export democracy by force through past US-led interventions in Afghanistan, Iraq, and Libya had been a mistake.
"Military interventions like we have seen in Iraq, Afghanistan, and Libya to impose democracy through fire failed to achieve their objectives," he said on Sunday.