Europe
France opens probe into MH370 case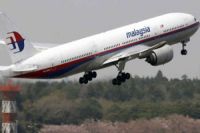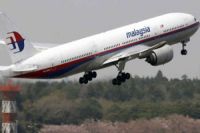 An investigation has been launched in France into possible involuntary homicide following the crash of Malaysia Airlines Flight MH370.
According to AFP, prosecutors in Paris said on Friday that the French authorities launched a judicial probe into the case of the missing Malaysian plane.
There were four French nationals onboard the Malaysia Airlines Boeing 777, including three students from the French school in the Chinese capital Beijing and the mother of two of them.
Meanwhile, family members of Chinese victims onboard MH370 said they were not being updated by authorities about latest efforts to find the debris of the plane.
The Malaysia Airlines Boeing 777-200ER, carrying 227 passengers and 12 crew members, vanished from radar screens early on March 8, less than an hour after taking off from Kuala Lumpur on a scheduled flight to Beijing.
After a vast search in 4.64 million square kilometers (1.79 million square miles) of the southern Indian Ocean, the hunt was scaled backed as nothing was spotted.